Finance can be daunting, but if you're looking for a guide to the best MBAs to launch you into a finance career, you've come to the right place. Below are the top 10 MBA programs for finance. with information on each school for: Concentration/Specialization/Path, Curriculum, Teaching Style, Experiential Learning Opportunities, Centers and Initiatives, Fellowships, Global Opportunities, and Clubs and Extracurriculars.


1. University of Pennsylvania - Wharton
In addition to its general Finance Major, Wharton also offers a Quantitative Finance Major for students looking for a program that specializes in applying quantitative methods in finance. All Wharton MBA students can apply for the opportunity to demonstrate their knowledge with an independent study project in finance. The variety and depth of Wharton's finance curriculum, combined with their world renown faculty, makes Wharton our top MBA program for finance careers.
Concentration/Specialization/Path: Finance Major, Quantitative Finance Major
Curriculum: 20 month program, 9.5 CU (Core); 4.5 CU (Elective)
Teaching Style: Learning Team model; Cohorts and Clusters
Experiential Learning: Independent study, career treks to U.S. and international companies, Wharton Global Impact Consultants, Work at a Non-Profit Organization, Lead a Student Conference, Wharton Leadership Ventures
Centers and Initiatives: Wharton Financial Institutions Center, Harris Alternative Investments Center, Levy Equity Management Center for Quantitative Financial Research, White Center for Financial Research, Stevens Center for Innovation in Finance
Fellowships: Lipman Fellows (analysis and review of global organizations)
Global Opportunities: Dual-degree program, study abroad, Global Modular Course, Global Immersion Program
Clubs and Extracurriculars: Finance, FinTech, Investment Management, Private Equity & Venture Capital, Wharton Impact Investing Partners, Wharton Graduate Association Finance
Find out more from Wharton
Add Wharton to your Saved Schools


2. University of Chicago - Booth
Booth's application-focused curriculum prepares you for the real business world by challenging you to practice making corporate finance and investment decisions. Booth MBA students are also challenged to participate in competitions where they can put their finance expertise to the test, like the MBA Stock Pitch Challenge and Venture Capital Investment Competition. Booth also boasts world-class faculty headlined by Nobel laureates.

Concentration/Specialization/Path: Concentration in Analytic Finance, Concentration in Finance
Curriculum: Begin with LEAD (required experiential course), choose one course from foundation areas (Financial Accounting, Microeconomics, Statistics), then 11 electives courses
Teaching Style: Debate and discussion in classroom, case method, experiential lab courses, and hands-on projects
Experiential Learning: MBA Stock Pitch Challenge, Venture Capital Investment Competition, Invest for Impact Case Competition, Kellogg-Morgan Stanley Sustainable Investing Challenge, MBA Impact Investing Networking and Training Competition
Centers and Initiatives: Fama-Miller Center for Research in Finance, Center for Research in Security Prices
Fellowships: Chicago Business Fellows Program, Global Innovator Fellowships
Global Opportunities: Global Lab Courses, Industry Treks, Random Walks, Study Abroad (Full-Quarter or Short-Term)
Clubs and Extracurriculars: Chicago Booth Fintech, Credit Restructuring Distressed Investing and Turnaround Group, Investment Banking Group, Investment Management Group, Private Equity Group
Find out more from Booth
Add Booth to your Saved Schools


3. Columbia University
True to their slogan, Columbia is at the very center of business. Located in New York City, Columbia offers access to major finance companies and conferences. Additionally, their research-driven curriculum keeps students up to date on the latest trends in finance. One unique aspect of the Columbia MBA program is the Executives in Residence Program, which is comprised 27 senior executives from the C-Suite of companies in a variety of industries. These executives serve as advisors and mentors for MBA students.

Concentration/Specialization/Path: Career-Focused Path in either Finance, Private Equity, or Value Investing
Curriculum: Core curriculum consists of two full-term courses and eight half-term courses (exemption exams are offered for each of the core classes), in second term, students can take 3 half-term electives and 3 full-term electives
Teaching Style: Cluster System, Learning Teams
Experiential Learning: Advanced Projects and Applied Research in Fintech, Private Equity Program, Program for Financial Studies, Speaker series, Conferences
Centers and Initiatives: Center for Excellence in Accounting and Security Analysis, Center for Pricing and Revenue Management, Heilbrunn Center for Graham & Dodd Investing
Fellowships: Columbia Fellows, Board of Overseers Fellowship, Meyer Feldberg Distinguished Fellowship Program
Global Opportunities: Global Study Tours
Clubs and Extracurriculars: Columbia Fintech & Blockchain, Columbia Student Investment Management Association, Equity Research Club, Investment Banking Club, Private Equity Club, Restructuring and Distressed Investing Group, Venture Capital Club
Find out more from Columbia
Add Columbia to your Saved Schools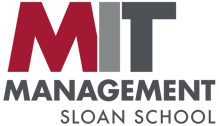 4. Massachusetts Institute of Technology - Sloan
Sloan not only prides itself on its rigorous academics, but also its commitment to real-world experience and networking. All Sloan finance MBA students are encouraged to participate in sponsored seminars, networking opportunities, and social events designed to create a cohort of students. Some examples of these opportunities include New York Banking Day, where students learn firsthand from investment banks in New York City, and also finance treks, which are visits to businesses like Berkshire Hathaway.

Concentration/Specialization/Path: Finance Track
Curriculum: 5 required core courses, 4 optional core electives (Managerial Finance), Sloan Intensive Period
Teaching Style: Cohorts, Action Labs
Experiential Learning: Finance Treks, Action Labs, Independent Activities Period, FinTech Build-a-thon, MIT Sloan Investing Series, MIT Sloan Investment Conference, FinTech Conference
Centers and Initiatives: Golub Center for Finance and Policy
Fellowships: MIT Sloan Fellows MBA Program
Global Opportunities: Global Study Tours
Clubs and Extracurriculars: Finance & Policy Club, FinTech Club, Global Macro Investing Club, Infrastructure and Project Finance Club, Investment Banking Club, Investment Management Club, MIT Impact Investing Initiative, Quantitative Financial Markets Club, Venture Capital and Private Equity Club
Find out more from MIT Sloan
Add MIT Sloan to your Saved Schools




5. Stanford University - Graduate School of Business
Stanford strives to provide students with a diverse business education with a global perspective. Stanford MBA students learn about all aspects of business and are required to complete at least one global experience. Also, Stanford offers several groups for like-minded MBA students to meet and apply their financial knowledge, such as Finance and Investment Club, FinTech Club, and Private Equity Club. The Stanford MBA experience will provide you with all of the tools you need for a successful career in finance.

Concentration/Specialization/Path: Finance Elective
Curriculum: 5 required core courses, 4 optional core electives (Managerial Finance), Sloan Intensive Period
Teaching Style: Case studies, lectures, small-group seminars, simulations, prototyping, role-playing scenarios, hands-on experience, project-based courses, and multifunctional teams
Experiential Learning: