Your Reapplicant Strategy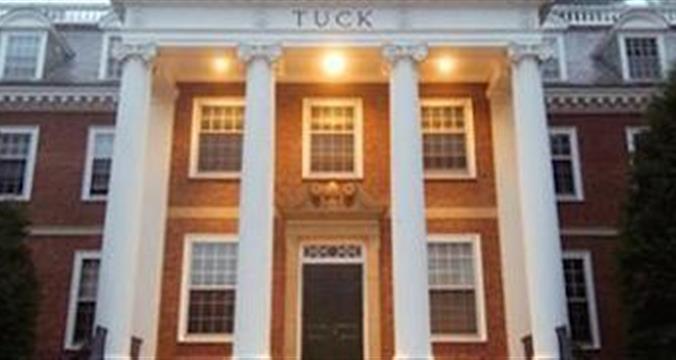 This post was written by our friends at tuck.dartmouth.edu
By Pat Harrison 
Pat Harrison is Senior Associate Director of Admissions, Recruiting and Enrollment at the Tuck School of Business at Dartmouth. She oversees Tuck's reading and interviewing process and focuses on the recruitment of women. She has been with Tuck since 2003. 
I have been getting lots of questions from unsuccessful applicants who are planning to reapply to Tuck this coming fall. Many want to know what we think of reapplicants, what they can do to improve their chances the next time, and what the process is.
First, what do we think of reapplicants? We are happy to see them! The fact that you are committed enough to Tuck to try again shows us you sincerely want to be here – and we like people who really want to be here! That said, we want to see reapplicants who have taken steps to strengthen their candidacy, not someone who simply resubmits the previous application. Spend some time evaluating what areas might have held you back the first time and work hard to improve them. Some common areas that come to mind are: GMAT score; limited quantitative skills; limited work experience; unclear goals or reasons for wanting to come to Tuck; failure to differentiate yourself from others.
On the GMAT, while there is no magic number required for admission, and we admit people with a wide range of scores, if you find your score is significantly below our average, you might want to consider giving it another try. If you are at our average, but know you can probably do better, a higher score does help differentiate your application.
If you are someone who has had very limited exposure to quantitative skills in your undergraduate education or work and/or a low quant score on the GMAT, you might want to consider taking some classes to show us that you can handle the work. Suggested classes would be financial accounting, statistics and microeconomics.
In terms of work experience, again there is no magic number as to how many years you must have, but if you are only a year or two out of school, you might want to think about waiting a little longer to reapply until you get some more experience under your belt. Additionally, if you are on the briefer side of experience (and actually this goes for anyone applying) you will really want to highlight the quality of the experience you have had. So even if it is brief, show us how much you have accomplished.
Unclear goals and/or reasons for wanting to come to Tuck is something we see from a lot of applicants. While we don't need your life plan down to the most specific detail, having a good sense of where you are heading is important. I find the best answers to this question tell us what you want to do short-term and long-term (and short-term should not be "getting an MBA," we want to know what you want to do post-MBA) and why you want to do that. What in your past experiences has led you to this conclusion? Next tell us why an MBA is going to help you reach those goals, and try to be more specific than just "getting business skills." Finally, tell us why an MBA from Tuck, as opposed to other schools, will help you reach those goals. Talk about unique programs we offer that are related to your area of interest or how the community will support your plans.
Finally, differentiating yourself from the rest of the applicant pool: this can be hard sometimes, but focus on being yourself. Let your personality come through. You are more than just your job or where you went to school. Tell us who you really are and what you are passionate about, rather than telling us what you think we want to hear. Tell us what makes you unique and how your experiences will contribute to the community and the learning of your classmates.
Procedurally, applying as a reapplicant is just the same as the first time you applied. You must complete the entire application including all of the essays. Additionally, you must complete a reapplicant essay explaining how you have strengthened your application, so going through the analysis I outlined above will be helpful. Even though the essay prompts are comparable to those from previous years, I strongly encourage you to rewrite all of them. Some of the topics you choose may stay very similar, but approaching them with a fresh voice is likely to make them stronger. We will have your prior application when we review your new one, and we will refer back to you prior essays. However, we will not review it as carefully as your new application, so make sure that anything important is included in your new application.
If you are able, I encourage you to come to campus for an interview, even if you already interviewed before. It provides another opportunity to share your story and explain what you have done in the past year to improve your application. However, if you are not able to visit again, we will have your prior interview evaluation on file.  We may, or may not, invite you to re-interview depending on if we feel we need additional information from you.
I hope that gives you some ideas for your new application. Good luck. We look forward to hearing from you again, and remember; some of our favorite students at Tuck were ones who got in on the second try (and a few on the third!)
Last Updated November 22, 2018