Why Use MBA Admissions Consulting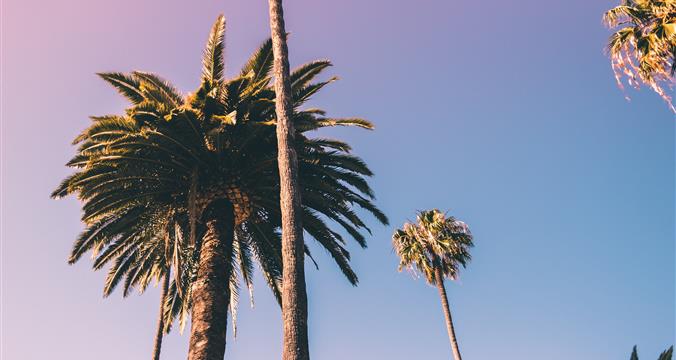 Why Use MBA Admissions Consulting
With the cost of an MBA already so high, the additional expense for an MBA admissions consultant can be hard to accept. If you're about to apply to business school, you've likely already crunched the numbers and have accepted the total as an investment into your future — which is exactly how you should view your continued education. (Remind yourself of this whenever the naysayers question your decision.)
You're probably questioning if hiring an MBA admissions consultant for help on your application is even worth it. In short: It is. Shelling out extra cash after swallowing the price tag for an MBA isn't the easiest thing to do, but hear us out.
Whether the prospect of writing an essay makes you want to fall over dead or your grades from undergrad aren't quite up to snuff, a business school consultant will be able to help you through the application process (even the most miserable parts) and create an application that is more likely to get you an interview.
Truth be told, it's a wise decision for any applicant to use an MBA admissions consultant, but there are a few situations where it is absolutely crucial. If you fall under any of the following categories, it's time to schedule your free consultation with an admissions expert.



Examples of When MBA Application Consulting is Crucial
1. You have apparent application weaknesses. If you're going into the application process knowing you have weak areas in your applicant profile, an MBA application consultant may be the difference between getting accepted or denied. An expert will know the best way to present any weaknesses, turning them from deal breakers to not such a big deal.
2. You need help with personal branding. The majority of people applying to business school are highly qualified and the applicant pool can be very competitive. We've said it before and we will say it again: The secret to getting accepted to business school is to stand out in your application. If you aren't sure how to position yourself in a way that will grab the admissions committee's attention, hiring an MBA admissions consultant to help develop your personal brand should be a no-brainer.
3. You're running out of time. Listen up, procrastinators. If you've waited until the last minute, you're going to need some serious help. This also applies to anyone who works full-time and can't imagine finding the extra hours to complete an application. Rather than feeling the pressure of a ticking clock, hire someone who can take some of the load off. Not only will this save you the stress, you'll end up with an application worthy of acceptance.
4. You're a non-traditional applicant. Many people applying for b-school are coming from strong backgrounds in finance and management. If your experience lies in an industry that doesn't typically require an MBA, you may have some explaining to do. In this case, your ability to stand out isn't going to be an issue, but since your journey to business school is a little unconventional, you'll need to prove to the admissions committee that you actually need an MBA. Fortunately, an admissions consultant will know how to deliver your story so it effectively communicates your reasons for applying.
5. Your background doesn't include big names. When applying for your MBA, you will be up against other applicants who attended notable undergrad programs and work for companies with strong reputations. If your resume is devoid of blue-chip names, you'll need to focus your application on your experience and achievements. An MBA admissions consultant will be able to help you overcome the lack of branded names in your application and shine the spotlight on what matters just as much: Your accomplishments.

Still aren't convinced? For more insider information, we asked senior consultant and Admit Advantage founder, Kofi Kankam, his top reasons why an MBA admissions consultant may be in an applicant's best interest.



7 Reasons to Use an MBA Admissions Consultant
1. To make sure you don't make the mistakes others do. With a high number of applications and low acceptance rates, avoiding mistakes is vital to scoring an interview. By hiring a business school consultant, you will stand out simply by not making typical application errors.
2. To learn how to mitigate your mistakes and highlight your strengths. There are many candidates with blemishes who get in because they can uniquely capture and communicate the value of their positive attributes for their future classmates. The key to crafting an application that will get you an interview is learning the best ways to use your shortcomings to your advantage. There are no perfect applicants, just perfect applications.
3. Because many other people are using them. Getting outside support during the application process is beginning to be ubiquitous… so much so that not having it may put you at a disadvantage. If you want to apply on an even playing field, you will need to use an admissions consultant.
4. To help you understand the school's culture. Alums at that particular school, or ones of the same caliber/type, can give you a lot more insight than you'll find online. Tapping into this knowledge will help you create an application that demonstrates understanding about the program.
5. To keep you organized. With school or work, activities, and other demands, having someone to keep you focused on the critical tasks will greatly maximize your chances of getting accepted. If you have a lot going on or tend to get sidetracked, being held accountable for your application deadlines will ensure you don't leave anything to the last minute and have plenty of time to review and edit your application before submitting.6.
6. Because they have often applied thousands of times and you haven't. As with most everything with high stakes, experience matters quite a bit and can often mean the difference between success and failure. MBA admissions consultants have helped a wide variety of students get accepted to business school and will know the best way for you to approach your application.
7. Because there is no better bet! You should never expect to get a greater return than when spending money improving yourself. Applying to business school is a big step and shouldn't be approached timidly. Trust your gut and go all in.