Waiting and Wondering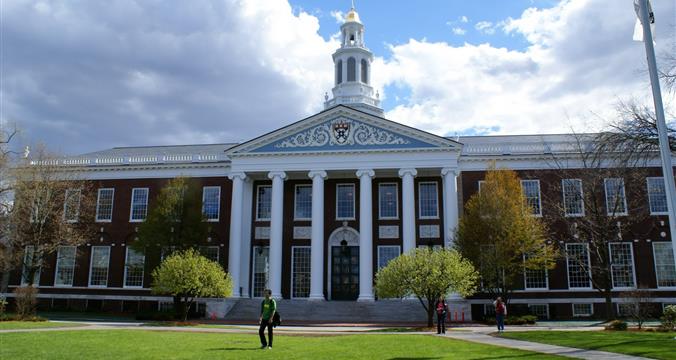 This post was written by our friends at hbs.edu
What is the purpose of this?
Meaning this blog/column/thing. Not HBS. We already know that: to educate leaders who will make a difference in the world.
Back to This Thing. As we get ready to kick off another admissions season, aka The Search for the Class of 2018, I think it might be a good idea to tell you what we are trying to accomplish in this space. And what we're not. And where to find the stuff we're not talking about here.
So, here goes:
In this column, which has been re-named Direct from the Director, my objective is to speak ONLY about admissions-related issues. To inform applicants what is going to happen, when and, often, why. It will draw back the curtain as far as we can so that this intense and intensive process of applying to HBS is as transparent as we can make it. To shun a "black box" mentality. To address myths that float around out there - and say which have some credibility and which don't. This may be most helpful at times in the calendar when you are waiting and wondering. Waiting for interview invitations. Wondering about in which order we read applications. Waiting for decisions. Wondering how they will be communicated. In fact, I think maybe a better name for this might be "Waiting and Wondering".
What I won't be doing in this column is talking much about life at HBS. What it's like to be a student. What's going on here on campus. I'll try to be 100% admissions focused. Sometimes I'll throw in my personal opinions on admissions issues. And I'll do my best to make sure your have all the facts when you need them.
But you do (really really) need to know more than that. Part of doing your due diligence about which MBA Program may be the best for you is to hear from students, faculty and alumni about their experiences and how they made this important decision. So we're launching a separate admissions blog which will do just that.
In the words of the Dillon team on this project:
We want to tell you compelling stories from around HBS. We want you to get to know our students, alums and faculty. We want to help you get a better understanding of our clubs, initiatives and the student experience. We want you to gain insight into the career choices our students make and the myriad activities that make our campus come to life. We also want this blog to evolve to fit your needs. We want to write about what interests you and what your want to know more about. We're aiming to launch this blog later in May and will be updating it once a week.
So, I guess this announces two things: a clarification of Direct from the Director (aka "Waiting and Wondering") and the launch of a new comprehensive blog about the HBS Experience from the Dillon House Team, MBA Voices.
Last Updated November 22, 2018