USPTO Selects UNC to Join Trademark Law School Pilot Program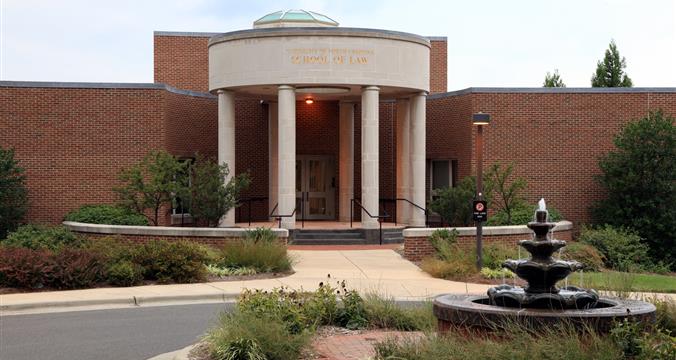 This post was written by our friends at law.unc.edu
Starting this fall, UNC School of Law students will have a new hands-on learning opportunity: providing trademark counsel to entrepreneurs in conjunction with a program of the U.S. Patent and Trademark Office (USPTO).
UNC was among 19 schools the USPTO selected this summer to participate in the Law School Clinic Certification Pilot Program. Twenty-eight other law schools currently are involved. North Carolina Central University School of Law is the only other North Carolina school represented.
"Carolina Law students will have the invaluable opportunity to gain real-world experience in the complex area of intellectual property law," says associate professor of law and director of Clinical Programs Tamar Birckhead. "We will be preparing them to serve as the next generation of lawyers to protect American ideas and support innovation, while providing pro bono legal representation to more communities. Our participation in the program will help ensure that these small businesses will have the resources to grow, create jobs and compete in the global marketplace."
After an extensive application process, law schools were chosen based on their intellectual property curriculum, support for students' hands-on learning, pro bono opportunities, case management strength and commitment to community networking.
Students will counsel clients regarding the availability of a trademark, the potential effectiveness of a proposed mark, pros and cons of pursuing registration of the mark, the stages involved in moving forward with registration, possible challenges to the application, and related issues. For students to practice before the USPTO, law school clinics must meet and maintain the office's certification requirements.
Under the auspices of UNC's Community Development Law Clinic, two 3L students will work on trademark cases, and each student will earn a total of six credits over two semesters. UNC School of Law adjunct professor Devon White, an attorney at Wyrick Robbins, will supervise the students. If the initiative is successful, more students may be involved in subsequent years.
White, who teaches a trademark transition-to-practice course at UNC, will develop a student instructional manual, forms, representation standards and case management protocols for these cases.
"Students will gain valuable practice experience in assisting clients with strategies in selecting and clearing trademarks and prosecuting federal trademark applications at the USPTO," White says. "The benefits of this practical work will enhance student knowledge developed in academic courses and help to develop important client counseling skills."
To find qualifying clients, UNC will work with entrepreneurial leaders in the community as well as receive referrals from the USPTO. Eight to 10 clients will be served in the first year.
"This program will add a whole new dimension to our intellectual property program," says assistant professor Deborah Gerhardt, an expert on trademark law who assisted with UNC's application to the USPTO. "Students will learn how gratifying it is to use their knowledge to help clients navigate complex trademark problems."
"New entrepreneurs sometimes face trademark bullying by brand owners who overreach in asserting their rights," Gerhardt says. But new business owners often can't afford intellectual property counsel, and UNC will help fill that void.
There's also an advantage for UNC law students' future employers. "As with all of our clinical programs, the knowledge and experience that students gain will save firms significant training costs, because our graduates will be ready to work independently on these cases from day one," Birckhead says.
-September 9, 2014
Last Updated June 13, 2018