UA Recognized for Value by Princeton Review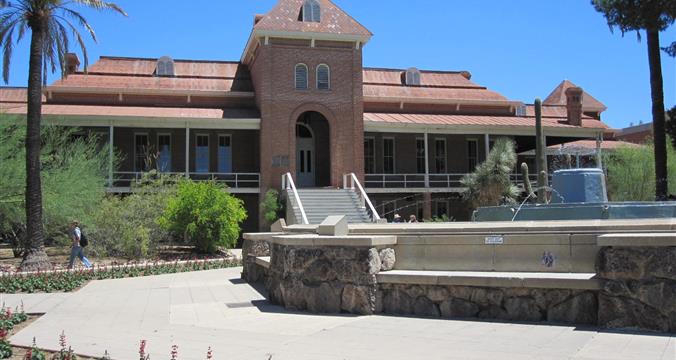 This post was written by our friends at uanews.org
The University of Arizona is one of the nation's best institutions for students seeking superior academics and career preparation and generous financial aid, according to the Princeton Review.
The university is among the 200 schools profiled by the education services company in its newly published book, "Colleges That Pay You Back: The 200 Best Value Colleges and What It Takes to Get In" (Penguin Random House / Princeton Review, $21.99).  The schools also are featured on the Princeton Review's site at http://www.princetonreview.com/colleges-pay-you-back.
The Princeton Review developed a "return on education" rating for the book. ROE measures 40 weighted data points — everything from academics, cost, financial aid and student debt to statistics on graduation rates, alumni salaries and job satisfaction. The company based its ROE rating on data collected in 2013-14 from surveys of administrators and students at 650 colleges and universities, plus surveys conducted by PayScale.com through April 2014 of alumni of the same schools.
The University of Arizona received an ROE score of 87. The top-ranked public institution, the University of Virginia, received a score of 97 and Arizona State University a score of 85.
In its profile of the UA, editors praised the university for its diversity and quoted students who cited its strong commitment to undergraduate research and opportunities for becoming involved on campus. The profile also reported PayScale.com figures on median salaries of UA alumni, showing the median starting salary as $48,400 and median midcareer salary as $86,900.
Subheading: 
A new book, "Colleges That Pay You Back," spotlights 200 colleges and universities for their high return on education.
Include in Olympic Coverage: 
Last Updated November 22, 2018