Tuck's 2014-2015 Application is LIVE!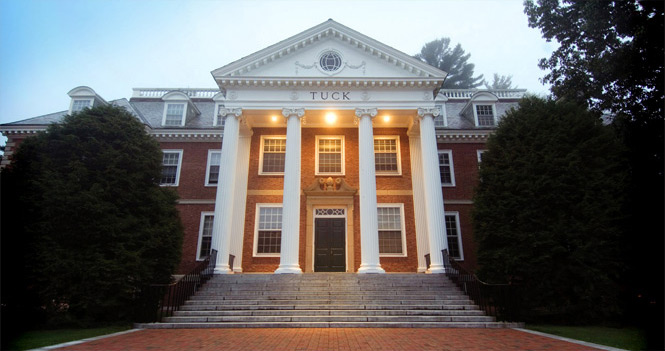 This post was written by our friends at tuck.dartmouth.edu
Greetings Tuck 360 readers!
We're excited to announce that Tuck's 2014 - 2015 application is now live.

As you get started, take some time to review the Instructions for Applicants, Admissions FAQs, and our guide to the Application Process. Of course, if you have any further questions, please feel free to email us.

During the application process, we encourage all applicants to come to campus. While in Hanover, you can interview, tour the campus, attend classes, have lunch with students, and talk to an admissions officer. Even if you aren't sure about applying to Tuck, or maybe especially if you're uncertain, consider a visit anyway. 

Tuck is unique in that we offer all applicants the opportunity to interview on campus in Hanover. Interviews are scheduled online on a first-come, first-served basis, so please request an interview as soon as you decide to apply. On-campus interviews begin September 5, 2014 and registration will open in August. All applicant-initiated interviews are conducted on campus only, but if you are not able to come to Hanover by the published deadline, the admissions committee may invite you to interview after reviewing your application.

In the meantime, and throughout the fall, get to know us at off-campus events around the world, hosted by the Admissions Office, current students, and Tuck alumni.
The MBA admissions process should be thoughtful and reflective. A strong application certainly demands time and attention. On that note, we recommend you spend a sufficient amount of time developing your motivations and goals for getting an MBA, researching and connecting with the schools you'll apply to, and understanding the nuts and bolts of the admissions process. Pat Harrison, Senior Associate Director of Admissions, provides you with a comprehensive guide on developing a successful application strategy. 
Start by making note of important deadlines for each school – at Tuck this would include the application deadline, applicant-initiated interview deadline, scholarship application deadline, and notification date.

Just as you learn about us in the coming months, we can't wait to learn about you as well!
 
- The Admissions Team 
Last Updated June 13, 2018