Tuck Admissions Hits the Road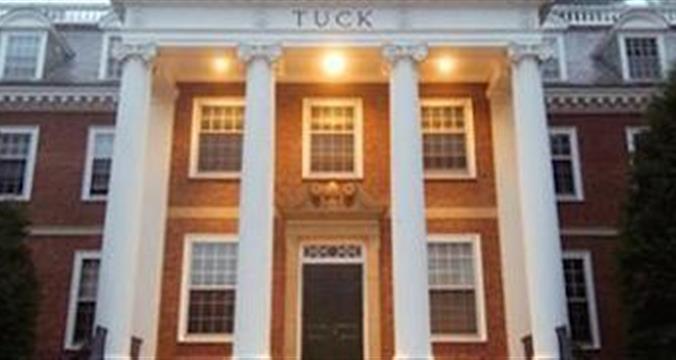 This post was written by our friends at tuck.dartmouth.edu
Stephanie Butler has worked in Tuck's Admissions Office since 2011 and is now an Assistant Director of Admissions. She serves on the admissions committee, reads applications, interviews candidates, and travels for Tuck.
We're officially in the thick of travel season in the Tuck Admissions Office. Like ships in the night, for the next few months, my colleagues and I will see each other in various combinations, but rarely all at once. We leave Hanover behind to travel the world, meet awesome people like you, and talk about Tuck.
Case in point, a snapshot of last night: While I was hosting a Tuck Reception in Atlanta, GA, Pat was in Washington, DC at a Forté Forum, Dawna was on her way to Philadelphia, PA for a Lunch with the Director, and I'm guessing Kristine was recovering from all the great conversations she had the night before at The MBA Tour in Rio de Janeiro, Brazil.
(SIDE NOTE: If my timing seems off, it's because I started this post at my hotel in Atlanta and am finishing over a smoothie in Miami, FL. Not a bad week!)
Check out our travel calendar to see when we'll be close to you. We can't go everywhere, but we do our best. Also, we often add events throughout the year, so keep checking in.
The bottom line is this: Come visit us when we're in your neighborhood! This is a great opportunity to get to know the school better, ask questions about the application process, talk to Tuck alumni (sometimes), and generally get on our radar. I'll leave you with a few words of advice.
1) This is often the first time we're meeting each other, so make it count! We're not technically evaluating you, but a positive attitude and good energy can go a long way. (And a negative attitude can be memorable for all the wrong reasons.)
2) Be prepared. You don't have to know everything about Tuck (that's why we do this!), but coming with good questions can make it more beneficial for both of us
3) Finally, make the most of it. Ask that question, talk to the alumni after a Tuck Reception, and take a business card to follow-up later.
Bon voyage for now, but I look forward to meeting many of you on the road!   
PHOTO: Taking a stroll in Miami, FL before the Forté Forum!
Last Updated June 13, 2018