Tips For Taking The Stress Out Of Law School Exam Prep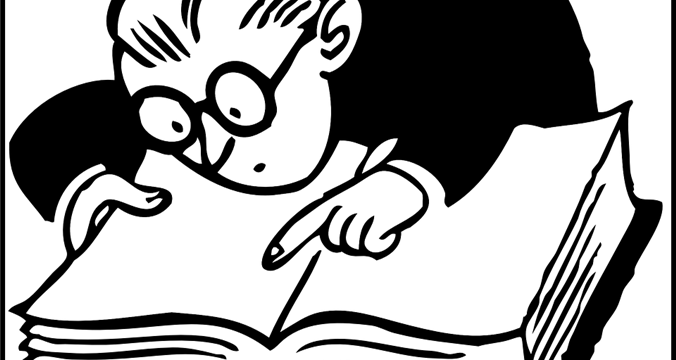 This post was written by our friends at abovethelaw.com
December is here. For law students, that means only one thing — exams. Walk through any hallway of any law school in the coming weeks, and the tension will be palpable.
There's no getting around the fact that law school exams are way more stressful than they need to be. For starters, in most instances your entire grade rests on the outcome of this one test. And to make matters worse, law school professors rarely come right out and tell you what will be on the exam. This guessing-game factor only adds to the pressure you may be feeling as a law student staring down the exam gauntlet.
The good news is, there are a lot of things you can do to make preparing for exams easier. Whether you're a 1L about to take on your first round of exams or an experienced 3L closing out your electives, here are some tips to help make the law school exam period as painless as possible.
General Advice
Start Early. Cramming for tests may have worked in undergrad, but law school is a whole different ballgame. The single most important thing you can do to make exam prep easier is to get a jump on it as soon as possible. Ideally, you've already been working on your outlines for a while. If not, there's still time — but you need to start now. No one can outline a whole semester overnight.
Outlining. By now, the idea that outlines are crucial has likely been shoved down your throat. But outlines are only worthwhile if they're actually useful. So, what makes an outline useful? Being selective. You need to pick and choose what you include in your outline, and be as concise as possible. Creating an outline that's as long as your textbook defeats the purpose, and come exam time, your tome will be utterly worthless because you won't be able to find the information you need.
Take Advantage of Free Resources. Going it alone during exam time can make you a nervous wreck. The good thing is that there are plenty of resources available to help you that won't cost you a dime.
Review Sessions: Most classes will offer a review session before finals. You should go, even if you feel you don't have time. Any last-minute insight you can get into what might be on the exam is worth it.
Study Groups: If you've been in a study group all semester, now is the time to really take advantage of it and bounce your questions off your fellow students. If study groups aren't really your thing and you never joined one, chances are you can find others like you to go over the exam and exchange outlines with. Regardless of who you're studying with, though, be sure you focus. The second it becomes distracting or devolves into a social gathering, it's time to leave.
Office Hours: Office hours are your chance to ask your professor questions. Don't go in expecting him or her to tell you what will be on the exam. But if you have a particular topic you're struggling with, this can be the perfect chance to get clarification.
Practice Exams. Practice exams are perhaps your best insight into what your actual exam will look like. Be sure, however, not to focus only on the topics that are covered in them. It is less about the specific questions and more about getting used to the process and learning the types of answers your professors score well. Be sure to always take practice exams under the same conditions as the actual exam, including time constraints. If your professor or TAs offer to review practice exams, take them up on it.
Focus on Yourself. It's easy to get caught up in what everyone else is doing, and there will always be gunners who think they've cracked the code to acing exams. They haven't. You need to focus on what works for you, and not let what other people are doing stress you out more than you already are.
Outside Resources
If you're like most law students, you'll probably find the resources available at your school aren't enough to truly make you feel prepared for your exams. To that end, there are a number of other tools that can help ease your exam prep stress.
Commercial Outlines. Law students have been relying on commercial outlines for decades. While they can certainly be helpful and fill in some pieces you're missing, don't go overboard. If you buy too many you'll never get through them all. They should supplement your own notes, not replace them. If funds are low, Westlaw offers some free ones here.
Old Outlines on File. Nearly every law school offers old sample outlines for most courses. These can fill in the holes in your own outline, but again, shouldn't be seen as a substitute. Also, it should go without saying that you need to make sure they're up to date, as the law is constantly evolving.
Westlaw Practical Law Resources. The folks at Westlaw provide a vast array of law school resources among their Practical Law offerings. Each designed to help law students gain an in-depth understanding of key legal concepts, Practical Law's useful tools include:
Flowcharts: Aimed at helping you understand the processes and steps involved in the central legal concepts of your most critical classes, from Civil Procedure to Contracts to Bankruptcy.
Classroom Materials: Providing general guidance keyed to common syllabi on Civil Procedure, Contracts, Business Organizations, and Bankruptcy.
Practice Notes: Straightforward how-to guides giving clear explanations of laws and how they're applied, prepared by actual attorneys.
Checklists: A handy resource for double-checking that you haven't missed any crucial issues in your exam prep.
Back to Basics: Focusing on the fundamentals and providing lists of key resources on many subject matters.
Glossary: Definitions of key legal terms, both as a list and hyperlinked across all Practical Law content.
Whether you choose to rely on any or all of the above resources, remember to stay calm and take care of yourself during exam prep. Mental breaks are necessary, as are eating, sleeping, and exercising as you normally would.
And remember: You got this far, and you can get through exams. It's not about acing the test; it's about doing your best.
Last Updated July 24, 2018