10 Tips for Surviving the College Application Process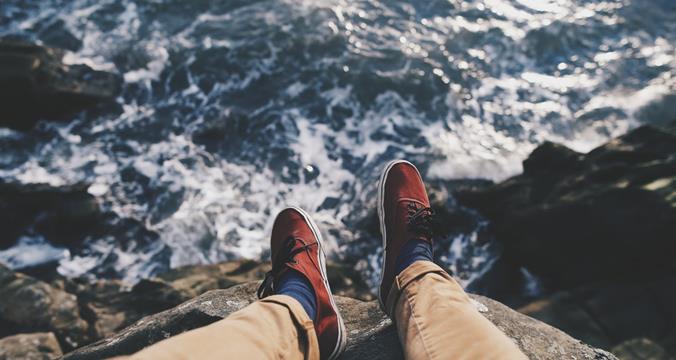 10 Tips for Surviving the College Application Process
So here goes…10 tips for surviving the college application process. This post is intended for both students and parents/families, and I've broken them down into smaller chunks to make them more digestible. #1~#6 lays out tips for school selection, and #7~#10 are tips for general application strategy. 
If you have any questions or comments about these tips, please leave a comment below!
Tips for School Selection
1. Begin the college application process early.
Applying to college can be a source of stress for many families, so the earlier you start, the better prepared you will be to deal with the beast.


2. Prepare a range of schools to which you plan to apply.
Applying to four Ivy's doesn't improve your odds.  
The schools you consider should have a range of competitiveness in terms of admission standards. Try to avoid the extremes of "Dream School" and "Other" as you categorize your selections.
Quick Tip #1: If there are certain qualities about a highly competitive school that you like, look for similar features in schools that aren't so competitive.  
Quick Tip #2: Identify some schools of interest which have Early Action or rolling admission, so you'll know early on in the process whether you've been admitted.


3. Test drive schools to determine whether they will be a good fit.
Make the experience authentic. All colleges look beautiful in their brochures, and tour guides are expected to highlight the school's most esteemed qualities. After the formal tour, take your own tour: eat in the dining hall, visit the main green or quad area, talk to students and professors, and be engaged.
Is the campus right for YOU? We all have visceral reactions to different campuses. Listen to your instincts because colleges do have a certain vibe or culture that is usually easily discerned. Know if you feel comfortable with that vibe.
While you're exploring schools, be open to schools you (or your friends) have never heard of. Move beyond one-dimensional college rankings.


4. Pay close attention to outcome variables, not just input.
So often schools are defined and categorized according to how hard it is to get in. The higher the GPA and standardized test scores and the lower the admission rate, the more competitive the ranking.  
But what do output variables say about that same school? Graduation and retention rates? What percentage of students are going on to graduate school five years out? What percentage of the alumni give back? These are all telling statistics that should not be overlooked.


5. Don't let sticker shock deter you from applying to a particular college.
Often two colleges that start off with vastly different sticker prices can end up costing families almost the same amount.  
Many smaller liberal arts colleges and other private schools with sizable endowments are able to offer much more generous financial aid packages, so make sure that you're comparing actual costs when sizing schools up financially.


6. Imagine yourself spending during the four years of college.
How many students are able to do research on the undergraduate level? Complete an internship? Study abroad?  
What do the relationships between the students and faculty look like? Do the professors get to know their students? Do they hold their students accountable? Are the kids having fun while attending?
What's the mental health climate of the school? Are students constantly stressed and pushed to the brink? Is the learning environment collegial and cooperative or competitive and cutthroat? Which environment do you prefer?


Tips for the Application Process
7. Take a test prep course – doesn't have to be uber-expensive.
If at all possible, take a course. The problem is that now so many students are taking a prep course that you're really at a disadvantage if you haven't taken one. Traditional test prep courses can be expensive, but there are more affordable and highly effective options for online test prep courses, like Magoosh.
If you can't take a course, offline or online (although I highly suggest that you do so), get yourself a practice book that you can find on Amazon or at the local bookstore or library, and get ready to tighten up your self-discipline enough to work through the problem sets. Trust me, it will make a difference – but you'll need to put the effort.
Be prepared for changes to both the SAT and ACT. Both tests are in a race to align more with the Common Core Standards being implemented throughout the United States. Fewer esoteric words, harder math, optional writing with a focus on development. [Stay up to date with the latest news on college admissions by subscribing to our newsletter.]


8. Use the college essay as a true differentiator.  
Disclaimer: The essay is not a miracle worker. It's unlikely to get the C student into Columbia, but it can make you stand out when comparing apples to apples.  
As you write the essay, you should be asking yourself: Could anyone else have written this? The answer should be an emphatic NO, considering the essay should be centered on your own life experiences and interactions.  
Use this opportunity to leave a lasting impression and provide a dynamic view of who you are. Be creative, authentic and REAL. Find your voice. Most successful essays are backed with ample personal exploration. Use other successful college essays to get ideas, but do NOT treat them like the bible. It's going to hurt more than help you in the long-run.


9. Focus on things that are mutable (yes, that's a SAT word).
Hopefully, going into senior year, you've taken challenging courses and done well, you've participated in meaningful extracurricular activities, and you're armed with your list of schools.  
At this point, GPA, SAT scores, class rank – these things are now essentially fixed, so you have to focus your energy and effort on the things over which you still have control: selecting schools that will be a great fit; crafting a vivid and well thought out essay; preparing for a campus or alumni interview – all things that are mutable.


10. Know your family's strengths, weaknesses, and resources. Leverage outside resources.
Know how well your family communicates.
Know the areas that parents can offer assistance (ie, reviewing an essay; interview prep), and know when to seek outside help.
Reach out to the guidance counselor. Many schools are now using Naviance, which is a useful synthesis tool helping students to pull information together and compare their academic standing with their peers.
Reach out to neighbors or relatives who have recently gone through the application process with their own children.
Don't be afraid to seek help from a mentor or expert. You can use Admit.me, a free platform for college applicants, to find and connect with current students, alums of their target schools, and admissions experts. Click to learn more about how Admit.me can help. Already have an account? Click here to get more tips to get you started.
The bottom line is this — there are so many wonderful colleges out there for students to explore. Begin the journey early, challenge yourself academically and get involved, be open to new possibilities, and seek guidance along the way. And don't forget to enjoy the ride…the application process is the precursor to what should be four of the best years of your life!