The Summer Year Before Law School: Advice For Pre-1Ls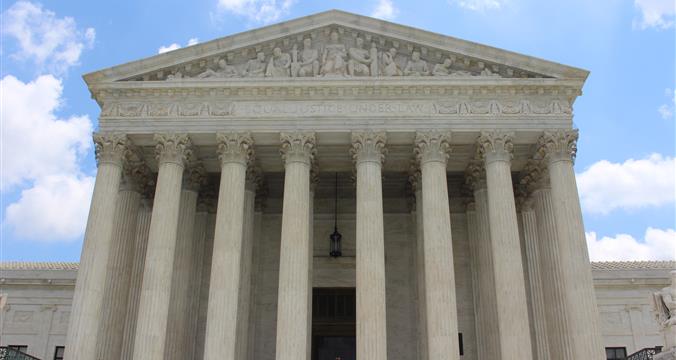 This post was written by our friends at abovethelaw.com
Every year about this time, Twitter followers and other folks about to embark on the law school adventure ask me this question: What should I be doing with my summer?

Last year about this time, I wrote some advice. I pretty much stand by that advice, with one exception. I believe the time to work on weaknesses that could affect your law school performance is well before the summer before you enter law school.
My change in viewpoint was due to a friend. He asked me: What is your biggest weakness? I made a joke about my mother holding me by my heel as she dipped me into the river Styx (while listening to the band Styx). Then I realized that I had managed to scrape through much of my education while having several large King Kong-sized monkeys on my back. As I worked to get those monkeys off of my back, I reflected on how much time and effort it took. It was more than a summer.
Thus, I now think that ASKING the question the summer before law school is a bit on the late side. Because, by the time you are into the summer before law school, you've missed many opportunities.
For example, most people avoid things that cause them fear or panic. That's why I avoid faculty and committee meetings. What is your fear? Is yours the fear of public speaking? Do you plan on being a corporate deal-maker, but the thought of balance sheets and finance scares you? Do you have trouble with writing, avoiding classes that require it after narrowly escaping from one course?
We all have a weakness. If yours is one that can be strengthened by taking a course, the time to do so is not the summer before law school, but well before you enter those hallowed halls. It's easy to play to our strengths, but very difficult to work on our weaknesses. If your weakness is business documents, time to take some finance and accounting classes. If public speaking is your weakness, maybe an acting class would be helpful. In other words, perhaps undergrad is also a good time to learn and grow, not just boost your GPA. It's a time to push the envelope.

Perhaps your weakness isn't something that can be stabilized with a course. Did you take the LSAT with a full on panic attack? Are you struggling with some horrible childhood trauma? The time to think and be introspective is well before you attend law school. Therapy takes time, and developing the skills necessary to avoid a meltdown in the middle of your first year is well worth the struggle. Even if you do manage to be fine through law school, you don't need to go through law school with a monkey on your back. It'll be bad enough dealing with numerous professors on your back.
You're probably used to excelling at undergrad. But, in law school, the stress piles on. Things that you think are under control come out. And you don't need that when you're in the midst of a very intense study regimen.
The basic gist is this: If there is something that has been holding you back, it's time to free yourself of it. If there is a weakness in your development, time to develop skills to counteract it. While the focus of this column is internal struggles, my advice holds true for the drama llamas in your life. If there is someone who is your worst critic, time to cut that person from your life. If your worst critic is you, then it's time to learn how to be kinder with yourself.
In other words, being prepared to enter law school isn't a summer gig. During the summer before law school, you should already be prepared. Hopefully, you can spend that summer resting and developing positive habits in anticipation of law school. Or reading my other advice about law school. Seriously, the summer before law school is your last chance for a while to relax and recharge. Use it wisely.

Last Updated July 24, 2018