The Best Internships For 2017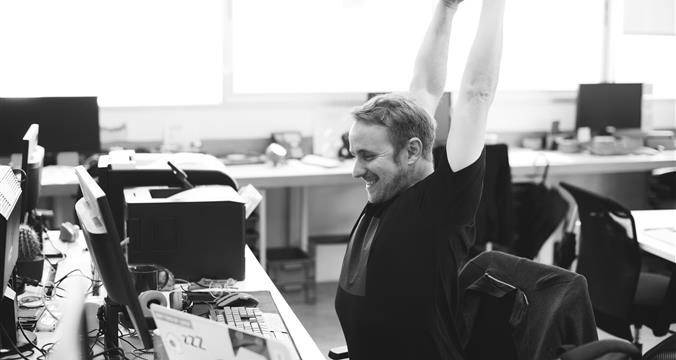 This post was written by our friends at forbes.com
Internships may not be universally loved, but for more and more graduates they are becoming an indispensable way to start their career off on the right foot.
The best internships are highly competitive, with thousands of candidates chasing each place, and it is easy to see why. For the lucky ones, they can lead to lucrative careers in prestigious companies that can bring lifetime dividends.
To help graduates narrow down their searches, career intelligence experts Vault.com has compiled a list of the best internships for 2017.
The list is the result of a survey of more than 8,500 current and former interns, who were asked to review their own experiences and rate the prestige of other employers, to determine which were the most desirable.
For the second year running, Google came out on top, with respondents describing it as "fun and innovative" and the "#1 best company to work for." According to one intern, Google was "a company where you must work very hard, but they also provide opportunities to play," while others noted that there were few more impressive names to have on a resumé.
Rivals Apple held on to second spot in the rankings, with Facebook moving up one to third and Microsoft at 5.
But it is not all about the tech giants. Three investment banks feature in the top 10, along with Tesla Motors and the Walt Disney Company.
"As everyone knows, an internship is essential to college students looking to advance their careers in a chosen industry," said Tara McCaffrey, vice president marketing at Vault.com. "Companies are looking to recruit top talent before they graduate college and are using internships as the best way to assess potential employees.
"At the same time, college students view internships as the best way to test drive their chosen career path. These rankings offer students an opportunity to determine which companies are the best fit for their career goals."
The top 20 most prestigious internship programs for 2017 are:
 Google
 Apple
 Facebook
 Goldman Sachs & Co
 Microsoft Corporation
 Tesla Motors
 J.P. Morgan
 Nike
 The Walt Disney Company
 Morgan Stanley
 Amazon.com
 PwC
 Twitter
 IBM
 ESPN
 Deloitte
 Berkshire Hathaway
 McKinsey & Company
 The Boston Consulting Group
 Intel Corporation
But prestige is not everything. Vault also surveyed past and present interns about their experiences to determine which companies were best able to meet their needs in a number of different areas.
Top overall internship was the summer analyst and summer associate program at investment bankers Evercore Advisory, singled out as both down-to-earth and enjoyable. Evercore's was also named the best for career development, while best for quality of life was the Envision summer internship run by accounting, tax and consulting services firm Elliott Davis.
Vault also ranked internships in nine industries, from accounting and financial services to healthcare, retail and consumer produces, and tech and engineering.
The value of an internship to those lucky enough to get one cannot be disputed: Vault's survey also found that 56% resulted in a job offer and 98% of respondents had a paid internship.
And given the role an internship can play in a subsequent career, the onus is on graduates to make sure they choose the right one.
Last Updated June 13, 2018
Yuzuka Akasaka

As valuable as name brands are to opening doors for future opportunities, the deliverables (tangible projects) are very important. Smaller companies/offices/organizations that may be lesser known could give greater responsibility, which is a valuable experience. Whatever internship a student ends up with, it's what you do in your role that is significant.

{{ 1498666808026+1-1 | date : 'short' }}