The 30 Most Fun Colleges In America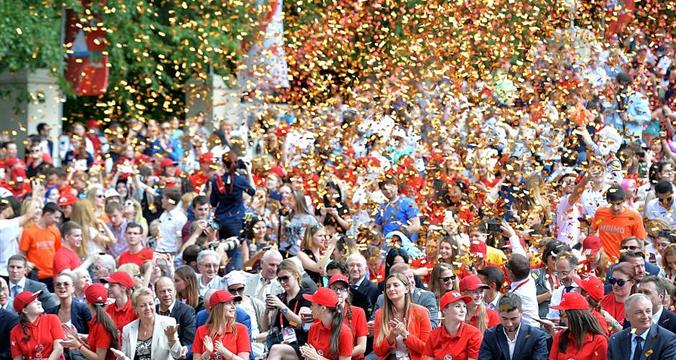 This post was written by our friends at businessinsider.com
While college is a time to buckle down and focus on getting your education, it is also a time to go out into the world to explore and have fun! We know everyone has different ideas of what is fun, but these schools seem to be fun for everyone! If you go to or have gone to one of these schools, let us know what you thought in the comments below! 
1. Loyola Marymount University
     Los Angeles, California 
2. Gonzaga University 
     Spokane, Washington
3.Wabash College
    Crawfordsville, Indiana
4. Auburn University 
     Auburn, Alabama 
5. University of Florida 
     Gainesville, Florida
6. Florida State University 
     Tallahassee, Florida
7. Rice University 
     Houston, Texas 
8. Providence College
     Providence, Rhode Island 
9. University of Mississippi 
     Oxford, Mississippi
10. University of Georgia 
      Athens, Georgia 
These colleges are spread out all over the country. So no matter what you prefer for your nights of fun, there is a perfect school out there for you! For pictures and more detail about the fun these colleges have, click the "read more" button below. Let us know what you think of these schools in the comment section! 
Last Updated July 24, 2018