Technically Speaking: A Brief FAQ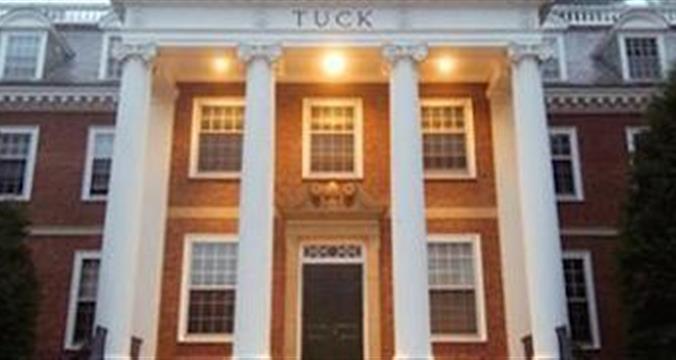 This post was written by our friends at tuck.dartmouth.edu
Whether it's your online bank account, new iPhone, or MBA application, technical unknowns can cause a lot of angst. This summer, we adopted a new application platform to make your experience smoother. We're pretty excited about its clean interface and user friendliness. That said, no matter how advanced our society has become, nothing is ever completely clear when technology is involved! 
Here are a few logistical questions we've been getting from applicants. Some tackle technology quirks and others offer a helpful look into how our process works. If you have a question that's not addressed here, please feel free to comment below or email the admissions office.
 
Q: My recommenders did not receive the emails from the application system, and I think the emails may have been caught by a company's firewall. Is there an email address or domain I should have the company whitelist?
A: For whatever reason, the application system just doesn't like some of the recommender email addresses. For now, send an email letting us know and we'll manually re-send the email to the recommender.
 
Q: After submitting my application it still looks like there are documents that are incomplete or have not been received – though I'm positive I included them.
A: Even though an applicant has submitted their application, the material status will not change until we begin processing the applications and manually make the change. Once we begin doing so, we will notify ALL applicants to let them know either that we're missing a particular item OR that their application is complete and their file has moved onto the Admissions Committee to be read.
 
Q: The credentials I use to access my application won't allow me to log-in and schedule an interview.
A: At the moment, we're working with two separate programs, so you'll be accessing two different Tuck accounts; one for the application and one to book an interview or attend an event. We commiserate with the extensive number of passwords we're all required to keep track of these days and appreciate your patience with one more! 
 
Q: I'm currently waitlisted for an interview. When will I come off the waitlist? If I sign up for multiple spots, will it increase my chances of getting an interview?
A: Our interview and visit dates are based on the academic calendar and interviewer availability. The system only allows applicants to register for one spot (whether it's waitlisted or confirmed) in order to best manage attendance. It is important to understand that sometimes getting off the waitlist depends upon another visitor cancelling their registration. Additionally, waitlist spots will be updated to "confirmed" only for the specific time you selected. For example, if you're waitlisted for 11:00am and a 2:15pm spot on the same day becomes available, your registration won't be automatically updated. You may wish to periodically monitor the site to see if another time that works for you becomes available. We will continue to post new interview spots as able.
 
Q: My study abroad is listed as part of my undergrad transcript. Do I still need to upload it separately?
A: Maybe. If the transcript from your actual, degree granting university includes the specific courses you took abroad with grades for each, then no. But if it only tells us that you were there, or that you got credit, didn't get credit, passed or failed…then yes, please upload both transcripts. If you transferred from one school to another, we need both as well.   
Last Updated June 13, 2018