Simple Way to Help Low-Income Students: Make Everyone Take SAT or ACT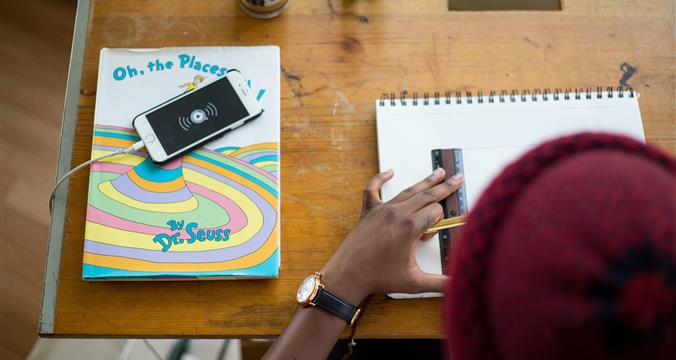 This post was written by our friends at nytimes.com
There is widespread concern about over-testing in schools. Yet we need all students to take the right tests if low-income and minority children are to have a good shot at a quality college education.
The two standard college admission tests — the SAT and the ACT — could be administered universally and free of charge to students. That would reduce the administrative barriers to applying to college, help identify talented disadvantaged children, and increase the likelihood that they will attend a college that matches their skills.
A child born into a high-income family is six times as likely to earn a college degree as one who is poor, research that I have participated in shows. This gap is largely rooted in disparities in achievement that appear as early as preschool. But even for students who perform well in high school, parents' income strongly predicts whether they will attend and complete college.
Research points to nonacademic hurdles on the road to college: filling out financial aid forms, writing admissions essays, obtaining letters of recommendation, registering for entrance exams. There are dozens of details to remember, deadlines to meet, forms to complete and fees to pay.
Parents who have gone through this process themselves, and have the time and resources, can coach, nag and wheedle their children through it. Other children are largely on their own. Guidance counselors, typically assigned hundreds (sometimes thousands) of students, can't replace an informed, well-resourced parent.
Consider the ACT and the SAT, the college entrance exams required for admission to most selective colleges in the United States. Students typically have to register and pay for these tests and travel to an exam center on a weekend to take them. This requires internet access, a computer, a credit card and, maybe, a car.
Testing-fee waivers are now available for low-income students, but they are underused. Over half of students nationwide are eligible for subsidized school meals, which would also qualify them for an SAT fee waiver. Yet just 25 percent of students who took the SAT in 2017 used a waiver, probably because securing one requires the assistance of overburdened guidance counselors.
In Connecticut, Illinois and more than 20 other states, the ACT or SAT is given, without charge, during school hours. As of 2017, 25 states require that students take the ACT or SAT. In some districts, including New York City, the test is given free during school hours but is not required.
Michigan began requiring public school juniors to take the ACT in 2007, and the share of high school graduates taking a college entrance exam rose immediately to nearly 99 percent from 54 percent. That growth was even sharper among low-income students; only 35 percent had been taking the test.
Joshua M. Hyman, an assistant professor of public policy at the University of Connecticut, studied the effects of this initiative while he was my student at the University of Michigan. Professor Hyman analyzed the test scores and college attendance of all public high school students in Michigan, before and after the ACT requirement.
The results were surprising. It was not just low-achieving students who had been skipping the ACT (or the SAT, which Professor Hyman also tracked). For every 1,000 students who took a college exam when it was optional, and scored high enough to attend a selective college, another 230 high scorers appeared once the test was mandatory. For low-income students, the effect was larger: For every 1,000 students who scored well on the optional test, an additional 480 did so on the mandatory test.
In this study, a score above 20 on the ACT was used to roughly capture "college readiness." The average ACT score nationwide is 21, about a 1060 on the SAT.
Universal exams cannot, by themselves, close gaps between poor and rich students in college attendance. But in Michigan, it has produced small increases, especially at four-year colleges and particularly among disadvantaged students. The story is similar in Maine, Illinois and Colorado.
Professor Hyman calculates that at a cost of less than $50 per student, a universal testing program is one of the least expensive ways to increase college attendance. Further, if the SAT or ACT replaces the standardized test that states require in public schools, it need not take up any additional instructional time, a key concern of testing opponents.
Many people worry that college admissions tests are biased against low-income and nonwhite students. But disadvantaged students who do not take the tests are out of the running for selective colleges. While we may wish for a better approach, these tests are a gateway to selective schools.
In high-achieving suburban schools where parents are loudly rebelling against standardized tests, nearly all children take the SAT or ACT, as well as test-preparation courses. Giving these tests at no cost during school simply levels the playing field.
Cities like New York have made the SAT or ACT free, but do not require the test. But some students don't take the test because they don't know it's important or because of the low expectations of adults around them.
My high school gave the PSAT during the school day, but it was not mandatory. Top scorers were recruited by elite colleges and placed in the running for a National Merit Scholarship. I had my tonsils removed that day: The vice principal told my mother that I could safely skip the test. I was not on the honors track, and I suspect my school didn't consider me a prospect for scholarships or top colleges. The story stops there for most low-income students. But I was lucky: Eventually I took the SAT, scored well and ultimately received a bachelor's degree from Harvard.
Universal testing has been shown to reduce racial, ethnic and income disparities. The Broward County school district in Florida started screening second graders for admission to a gifted program, instead of relying on teacher referrals. The universal program tripled the number of black and Hispanic children identified as gifted.
Evidence shows that if talented low-income students are mentored and coached, they are more likely to go to college, especially to a selective one. But we have to find them first. Universal free testing will help put more smart disadvantaged students on the radar of schools, mentors and advocacy groups that can help them.
Correction: July 19, 2017 
An earlier version of this article misstated the percentage of students nationwide who used a fee waiver for the SAT in 2017. It was 25 percent, not 10 percent.
Last Updated June 13, 2018