Round 3 - Should You or Shouldn't You?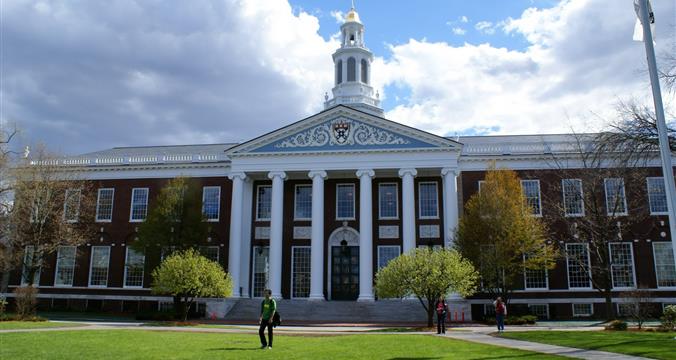 This post was written by our friends at hbs.edu
I've been staring at this for days. Nagged by my team: Can you please get something up on the blog about Round 3?!!!.
Not trying to be lazy, but I can't improve upon this. It's a classic.
I hope that the message is clear.
---------------------
You want to go to business school. You really do. But the fall season kind of got away from you. You were busy. Work was demanding. You simply didn't have time to hunker down and focus on b-school applications.
Now you've got it together. Ready. But there's all this noise about Round 3. Discouraging and worrisome noise. Let's try to address some of the myths.
Myth #1: There are no spots available.
Not true. We manage the selection process to ensure that there are always spots open for the candidates we want. Are there as many spots open as in Rounds 1 and 2? No. Are there as many applicants? No. Do I think a strong candidate has a fair shot? Yes.
Myth #2: We've run out of financial aid.
Not true. The very last person admitted to the class has access to the same need-based financial aid that the very first person received.
Myth #3: If I get dinged in Round 3, I can't/shouldn't apply the next season in Round 1.
Not true. There's absolutely no stigma in re-applying 5 months later. Happens a lot. Many people in our classroom today were successful re-applicants.
Myth #4: It's too late for 2+2 applicants.
Not true. Not even close to true. Round 3 is a great choice for 2+2 applicants. Why? We can be more flexible about the number of 2+2 admits given that we are not worried about a seat being occupied for this September. College seniors have another semester of grades to show us. And another semester of activities. I also see a 2+2 application as a good dress rehearsal for future applications - and possibly interviews - to lots of other selective scenarios. If you aren't admitted to 2+2, we like to say (over and over): It doesn't mean not ever, it means not now. Besides, it's a great deal. $100 application fee. A chance to get the standardized tests over with when you're in test-taking mode. And, best of all, two or three years to explore and then come to HBS.
Myth #5: There's no Welcome Weekend for Round 3 admits.
True. But all the interviews will be held on campus so you'll get to see us in real time. And here's some advice about visiting classes and the campus:
If you want to see the case method in action, there are many spots available to visit a HBS class this spring. Also, there will be limited availability for visiting a class before the Round 1 application deadline next fall, so this is a great time to visit. Register for a class visit through our online scheduling system. We will also be hosting several other events on campus in the next few months.
You can always meet us online, too. We will be hosting Admissions QA webinars to answer your questions before the Round 3 deadline. To learn more, please see the Admissions Events page of our website.
Here's a reminder: The Round 3 deadline is April 6. We'll do our usual posts right after the deadline about timing of interview invitations. As always, hope this helps.
Last Updated November 22, 2018