Round 3 FAQs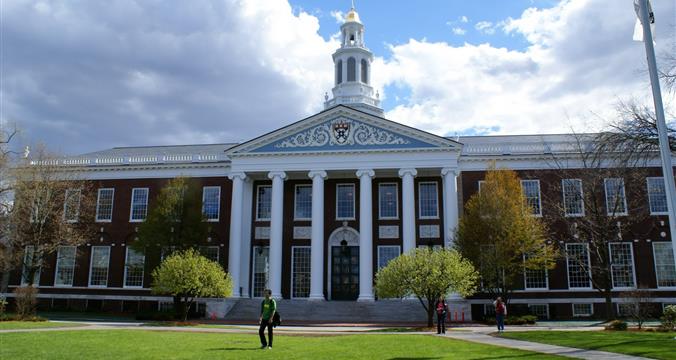 This post was written by our friends at hbs.edu
Believe it or not,  it's actually beginning to feel like spring here in Boston. Temps hit the 50s this week and there are even patches of grass visible on campus.  But we also got the news on Monday morning that Boston had broken its historic record for snowfall -  so I guess you can say we are champions!

Every year spring means one thing for the Admissions team at Dillon House: Round 3. 
For those of you thinking about Round 3, here are some of the FAQs we field once application anxiety kicks in:
FAQ #1: Do I have to wait for my recommenders to finish before I can submit my application?
That's an easy one to answer: no.
We hope that all recommendations will be received by noon on April 6. Of course, that rarely happens. Our advice: don't wait until you get the notice that your recommendations have all been submitted before you hit the submit button for your application. Late recommendations received within a day or two after the deadline will be added to your file.  It's your responsibility to make sure that both recommendations have been received -  and for you to understand that we may render a decision based on whatever recommendations have or have not been submitted.   
FAQ #2: Can I submit my application without an official GMAT or GRE score? What about the TOEFL?
The key word here is official -- you must have either a GMAT or a GRE score in order to submit your application, but your unofficial score (i.e., the score you receive the day you take the test) is perfectly acceptable. Please do have your official scores sent to HBS. We will verify scores of all admitted candidates later in the spring.
TOEFL scores are different. You can't wait until the last minute to take the TOEFL because you won't be getting a score on the test date. 
FAQ #3: Is there any advantage to being early in a given deadline period?
No, not really. We don't begin to read applications until after the application deadline. On the night of April 6, we will begin to distribute applications to the Admissions Board. Contrary to lots of speculation, there is absolutely no correlation between when an application is submitted and when, or if, a candidate is invited to interview. Applications are not reviewed in the order in which they are received.
That said, I wouldn't advise waiting until 11:59 am to upload your application. We anticipate that server traffic will be high and you will be frustrated and anxious with the time it will take to have a successful submission.
FAQ #4: How should 2+2 applicants plan for interviews?
We understand that your school obligations come first -  please don't worry that we will ask you to skip exams in order to travel to Boston!  We will have set on-campus dates but we will always offer our 2+2 applicants a Skype interview if the dates present a conflict for you. 
As always, hope this is helpful - we're here if you need us!
Last Updated November 22, 2018