New Year, New Goals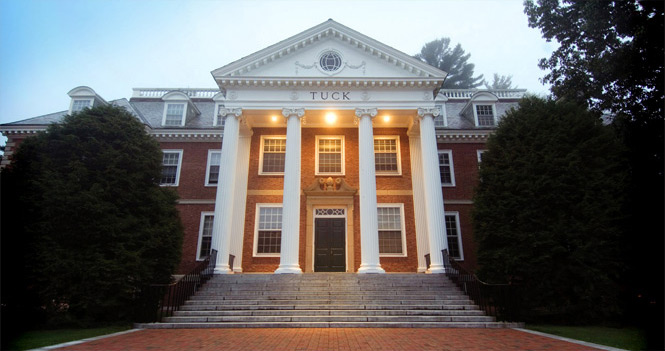 This post was written by our friends at tuck.dartmouth.edu
Well Tuck 360 readers, it's January 1.  The beginning of another year so often brings us a fresh perspective, new opportunities and goals, a renewed optimism, and an intensified determination. 

In the Admissions Office, we look forward to getting to know everyone whose resolutions include beginning or continuing the MBA application process.  We know that the process of choosing and applying to business school can be daunting, but you don't have to go through it alone!  Take advantage of the many opportunities to connect with Tuck, whether it's an online chat with current students, a conversation with a Tuck alum, or advice from Admissions.

Our next application deadline to join the Class of 2017, is Tuesday, January 6, but if you're just getting started, that's great too!  Like a long trip, reaching your MBA goal can accurately be described as a journey.  Start today by creating a Tuck profile, and don't be afraid to let us help along the way.

Good luck and happy New Year!
Last Updated June 13, 2018