Myths About Applying to Business School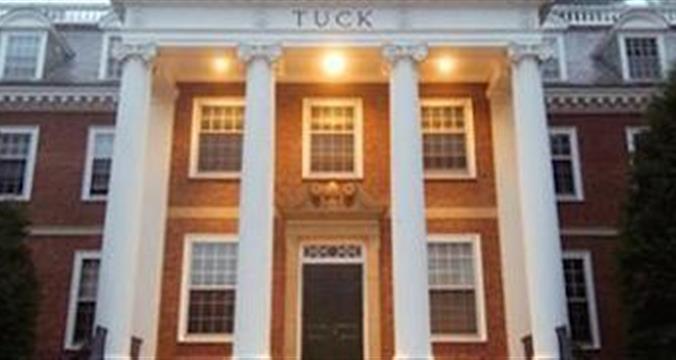 This post was written by our friends at tuck.dartmouth.edu
April 1st is the deadline for the final application round at Tuck, so we thought we'd share Laura's story, who was a successful final round applicant.
Laura is an MBA candidate in the class of 2015 at the Tuck School of Business at Dartmouth. Laura is from Romania and lived in in the South of France where she worked in the IT industry as a Product Marketing Manager. After Tuck, Laura would like to live on the West Coast and bring to market smart devices that improve the quality of life. Read Laura's thoughts on applying in April.
Like most candidates who are considering whether to apply in a school's final round, you probably have a lot of questions, maybe even assumptions. While we can't speak for every school, there are a few things you should know about applying to Tuck's final application round:
Tuck does not allocate a specific number of admit slots per round.  The number of applicants who are admitted in each round is greatly influenced by the overall quality and size of the application pool each year.
International students may still be admitted in the final round.  Again, because the overall makeup of the applicant pool varies from year-to-year, how and when applicants are admitted is partly the result of the ongoing application process. It is, however, important to keep in mind that the timing for obtaining the necessary student Visas is greatly shortened if you are an international student admitted in the April round.
Is it better to wait to apply in an early round next year than in the last round this year? While it's true that the dwindling seats available in the class make the the final application round more competitive than the early rounds, there are April applicants who are admitted. Keep in mind that a strong application will stand out--regardless of the round it is received in. The important takeaway here is that you should focus on submitting the best application you can and apply when the timing works best for you. So, if that's in April, great! If not, be sure to commit the time and thought to submitting your best application next year.
As you navigate the application process, we hope you will reach out to us with any questions or concerns you may have.  For more application insights, event invitations, and deadline reminders, please create a Tuck profile. 
We look forward to meeting you and reading your application!
Last Updated November 22, 2018