My Top 5 DAT Study Tips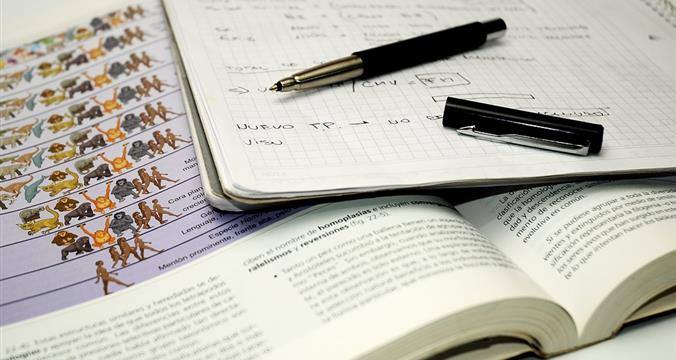 This post was written by our friends at studentdoctor.net
Studying for a big test or exam is always stressful. For whatever reason, students commonly think that studying for a large, standardized test, means that you have to study differently than you might for a smaller, regular class exam. But, no matter the exam, keep this tips in mind! 
1. Time management
     We've all been told that breaking down the material one day at a time is more effective than studying it all the night before the exam. Well, believe it or not, it is true! Breaking things up into groups of four can actually help you study, and helps your brain in memory retention for the future as well! 
2. Study the right way 
     Remember buying large practice exam books for the ACT/SAT? That was beneficial because those tests were hand written, where the DAT is on a computer. That being said, consider studying on a computer. Studies have shown that studying in the format of the exam helps better prepare you for the real thing! 
3. Take a practice test 
     This might seem like a no brainer, but taking a practice test can not only help you get familiar with the format of the test, but it will also prepare you for the type of wording that will be seen on the test, what kinds of questions might be asked, and it can just give you the opportunity to feel more comfortable when it comes down to taking the real test. Practice tests are a great tool, don't be afraid to take advantage of them! 
4. Find your studying sweet spot
     Do you study better with others or by yourself? With or without music on? Do you prefer studying at home or at the library? All of these things are important to consider--knowing the environment in which you study best is important for your success! 
5. Take breaks 
     Beginning to feel overwhelmed? Take a break! Feeling stressed out will only take away from the quality of time spent studying. It has been said that for every hour that you study, take a 5 minute break. Look at something else, close your laptop, watch a funny YouTube video, take a quick walk around the library, get some coffee, literally anything that will help you feel refreshed and ready to get back at it!  
We know studying and finding a strategy that works best for you can be difficult and stressful. Keep coming back for more study and application tips as application season approaches. Click the "read more" button below for a more detailed outline of these tips
This article originally ran on ASDA's blog, Mouthing Off, on Feb. 3, 2016. ASDA encourages all predentals to join us in celebrating DAT Week 2016 and becoming a member of the association. 
The post My Top 5 DAT Study Tips appeared first on Student Doctor Network.
Last Updated November 22, 2018