Medical School Prerequisites: Beyond the Basics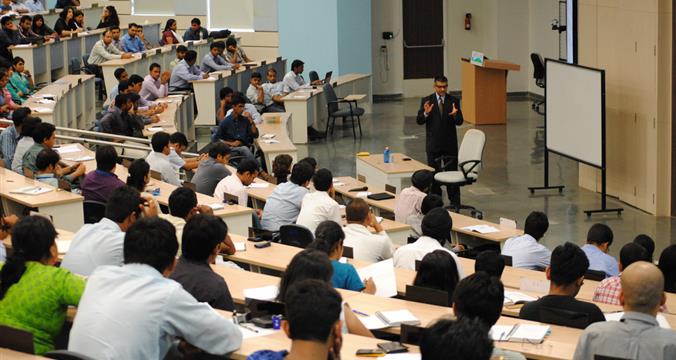 This post was written by our friends at kaptest.com
One of the biggest steps in your pre-med career is completing your medical school prerequisites. These courses are an essential component of your application and acceptance to medical school, providing the foundation of your professional medical knowledge.
What are the typical prerequisite classes you can expect to take? Most pre-med curricula can be broken down into three categories: classes required for all medical schools, classes required for some medical schools, and classes that are not required but might prove valuable in your path to becoming a physician.
Standard medical school prerequisites
These classes are nearly universal pre-med requirements, including basic science classes that are familiar to most science majors.
Biology - Almost all of medicine requires basic understanding of biology, so it is a definite necessity for medical school. Knowing about genetics, cells, and the framework for life are the building blocks of medical science and are crucial for success in the field.
Chemistry - Chemistry—and especially organic chemistry—provide a strong basis for understanding acid-base imbalances within the body and how different medications work. Chemistry is also the foundation for understanding biochemistry.
Physics - Physics also introduces key medical concepts, such as laws of pressure and volume, which are incredibly important for cardiology and understanding the forces operating within the body.
Mathematics - Some schools will require calculus, while others require statistics. Regardless, most schools require at least a semester of math. There's a surprising amount of basic math and statistics that is important for daily life as a physician or health professional—from determining proper dosage to reading lab results.
Less commonly required courses
Medical school prerequisites are selected by the particular program, and so there are some classes that are not required at all schools but are required at most or some. For details regarding specifically which classes are required for each school, check the MSAR website.
English - Many medical schools want you to have critical thinking and reading/writing skills outside of basic science classes. The way they ensure you have these skills is through requiring an English class or, at the very least, a class with a writing-intensive focus.
Biochemistry - Biochemistry has gotten a lot more attention since receiving an increased emphasis on the MCAT. Some schools make it a prerequisite, while others simply assume you have the knowledge if you studied for the MCAT.
Psychology and sociology - Like biochemistry, psychology and sociology have increased in popularity as a medical school prerequisite since their inclusion on the revision of the MCAT in 2015.
Non-required courses you should take as a pre-med
Medical anthropology/history - One of the most fascinating components of medicine is how it has changed and evolved over the centuries. A background in medical history will provide you with an appreciation for the evolution of medical knowledge and how it may change moving forward.
Foreign language - Learning a second language is a particularly useful skill for any medical student or physician. Not only can it open up broader career opportunities, but it empowers you to connect with more diverse populations and become a better provider.
Last Updated June 13, 2018