Letters of Recommendation FAQs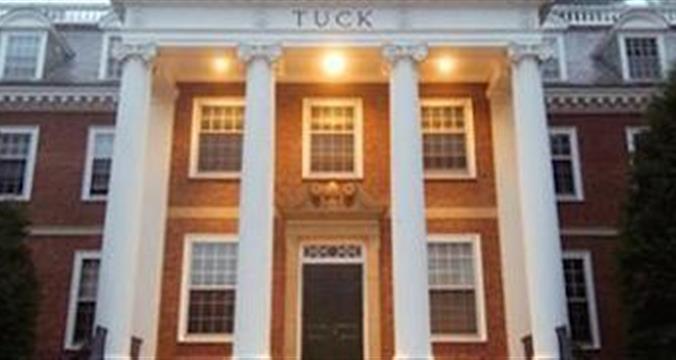 This post was written by our friends at tuck.dartmouth.edu
Letters of recommendation (LORs) are naturally the only part of the application not completed by the applicant themselves. Because of this, many applicants feel like they don't have much influence over this part of the application. Fortunately, this isn't true! Through choosing, preparing, and checking-in on your recommenders, you can make a positive impact on your LORs. Please reference the FAQs below for tips and advice.
Who should I choose to write my LORs? The LORs are meant to provide us with additional insight into your talents, strengths (and weaknesses), and potential. We typically like to see recommendations from an immediate supervisor - someone who has worked with you closely and can really speak to your work experience, leadership, maturity, team orientation, communication skills, intellectual ability and interpersonal skills in detail and with supporting anecdotes. Note that it is more important to choose someone who has worked with you directly than someone with an impressive title who has had little direct contact or interaction with you. Additionally, be sure to choose individuals who will not only write a positive and detailed recommendation for you, but who have also indicated that they have the time to do so.
What if I don't want my current supervisor to know I am applying to business school? We understand that applicants may fear that telling their supervisor will jeopardize their employment. In these situations, a former supervisor, a client, a co-worker you don't report to but is senior to you, or someone in a senior role in an extracurricular organization (that you have extensive involvement with) are options. These are also good options for your second recommender. However, if you are not providing a recommendation from your current supervisor, we suggest you include an explanation in the optional essay so we do not assume that it is because you don't have a good working relationship with them.
What if I have a new supervisor who doesn't know me well? As with the previous question, please explain the situation to us in the optional essay and use the suggestions above to select someone who does know you well.
What if my current supervisor is a family member? We do not recommend asking family or friends for LORs. If you work for a family business and your supervisor is a family member, we suggest asking a client, customer, outside advisor, non-family member in a high-level position in the organization, or former supervisor (if you worked for another company before you joined your family company) to write the recommendation for you instead.
Should I ask one of my professors? We do not recommend asking a professor to write the recommendation. We will know how you performed in classes from your grades, and professors are not usually in a position to provide insight into the areas we are most interested in learning about.
What if I'm an entrepreneur? A business partner is a good option if you are an entrepreneur.
Should I have two recommendations from my current employer or utilize previous employers? Use your best judgment here. If your prior job was a long time ago, the information about your performance there might be less relevant. However, if you have only been in each job a relatively short time, or the jobs were very different, having the perspective from different employers helps us get a more complete picture of you. It also helps us see that you left a prior job on good terms. If two recommendations from the same employer will say essentially the same thing, then giving perspective from another employer is also nice to see.
Can I submit more than two recommendations? We would prefer you didn't. Only submit a third if you feel it is absolutely critical to providing a complete picture of your candidacy.
What if my recommender doesn't speak English? In this situation, you should have your recommender write their comments in their native language, and then have it translated into English by an official translator. You should not translate it for them. Doing so would be a violation of the terms of our application process and Tuck's Academic Honor Principle and could result in rescission of an offer of admission or termination of a student's enrollment.
How should I prepare my recommenders? First, be sure to give your recommenders plenty of time to complete the recommendations by the application deadline. Then, take some time with your recommenders (perhaps take them out for coffee) and discuss your goals and reasons for getting an MBA. Remind them of your recent performance reviews and significant accomplishments. Having these specifics will assist them in writing a more compelling LOR with specific examples to use in supporting their comments. Note that we want an honest and independent assessment of your skills, so you should not be telling your recommenders what to say. Doing so would be a violation of the terms of our application process and Tuck's Academic Honor Principle and could result in rescission of an offer of admission or termination of a student's enrollment. If a recommender asks you to draft or write a recommendation for them, you should decline and find another recommender.
What do you mean by checking-in on your recommenders? It is your responsibility to make sure that your evaluators are aware of the deadlines and to ensure that both LORs have been submitted. If necessary, remember to check-in on your recommenders to be sure they are on track to submit their recommendations on time. Be sure to do so at least two weeks prior to the application deadline to ensure that they have time to comply with the deadline, or, if need be, you have time to find new recommenders. Lastly, don't forget to thank your recommenders! Writing these recommendations takes a lot of work and you may want to use them as a reference again in the future.
Whether it's researching MBA programs, test-taking, or identifying potential recommenders, remember that the earlier you start the process the less stressed you will be when deadlines approach. As you line up your recommenders, consider sharing Director of Admissions Dawna Clarke's "Tips for Recommenders" video with them. We hope you and your recommenders find this helpful as you navigate the admissions process!
Last Updated June 13, 2018