Law school admissions collapse continues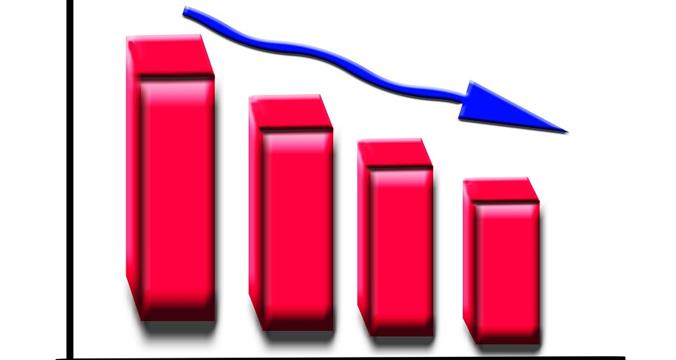 This post was written by our friends at ft.com
Since 2010, US law schools have experienced a drop in student admissions to a level not seen since 1973, when there were 53 fewer schools than today (204). The number of first-year students entering law school in 2015 dropped to just above 37,000 compared to 52,000 in 2010, according to figures released by the American Bar Association. The latest enrolment numbers are due in December.
So why have numbers been falling? After all, there are still lucrative jobs around. Earlier this year Wall Street law firms competed to lure young lawyers with lucrative pay packages after US firm Cravath Swaine & Moore raised the annual salary offered to first-year associates to $180,000, sparking a pay war.
But since the Great Recession, the jobs market for newly minted lawyers has become tougher: most law firms have been taking on fewer recruits because their corporate clients have cut their legal spending. In addition, some of the work traditionally done by young lawyers — such as document discovery — is now being outsourced to cheaper locations like India or is being automated by new technology. As a result, many students are wary about taking on a six-figure debt from law school tuition fees without the prospect of a guaranteed job at the end.
Yet many law schools have responded to the challenging conditions by thinking creatively about what they offer — including a greater focus on skills-based instruction.
Conscious that a juris doctor (JD) degree, the qualification to become a lawyer, costs an average of $34,600 per year in tuition fees, reaching almost $60,000 at an elite law school, some institutions are also offering compressed, shorter degrees or add-on subjects like computer science or healthcare.
Barry Currier, managing director of the legal education section at the American Bar Association, which accredits more than 200 law schools, says a compressed course of two years rather than three can have advantages for some. "Some schools are designing programmes like two-year JDs as no degree can be less than 24 months under our rules. You can speed things up and that gets you into the job market," he says. "Twenty years ago law students could work in summertime in [legal] fields and maybe cover their tuition for the following year, so taking three years did not seem too bad. That's less the case now."
Some law schools have created financial inducements, such as New York's Pace Law School, which sets tuition charges for out-of-state students at the same rate as their local law schools. Others have reduced the grade scores in the entry test known as the LSAT.

Law schools are responding to the attraction and utility of jointly studying law and business; New York University and Havard are offering JD/MBA programmes. Students at Northwestern University, for example, can earn a juris doctor from the Northwestern School of Law and a MBA from the Kellogg School of Management in three years — rather than the five it would take to complete both degrees separately.
In a 2015 address Blake Morant, then president of the American Association of Law Schools, said that the "current tough times have compelled us to think more creatively about pedagogy and curriculum".
He also pointed to new programmes that explore the intersection of classroom doctrine and the real world; some schools such as Notre Dame Law School and University of Illinois College of Law now offer semester-long "externships" in major US cities, he said.
The tougher market has compelled some schools to cut class sizes to maintain the quality of students. Sarah Zearfoss, senior assistant dean for admissions at University of Michigan Law School, says she made the decision in 2011 to shrink the class from 360 to about 300. "The national pool had got too small for us to have the same size and quality of class we had had for many years," she says.

The school has now introduced legal clinics, which offer free advice and assistance, as it seeks to reflect changes in the legal market, but Ms Zearfoss says this evolution in legal education would have happened anyway. The course allows students to be walked through the nuts and bolts of past cases or develop more practical skills like oral arguments.
 Falling student numbers hit revenue too. Barry Currier of the ABA points out that law schools look to other income streams by offering more degrees beyond the basic JD, targeting international students or running masters degrees or non-JD programmes that are aimed at people who do not want to practise but to go into a related area like compliance.
Despite these actions, some question whether law school student application numbers will ever return to 2010 levels. A 2014 report by Moody's, the rating agency, about US law schools concluded that the decline in student demand "is consistent with our belief that the legal industry is experiencing a fundamental shift rather than a cyclical trend".
But for the students who have set their heart on law, now is seen as a good time to apply to law school: the tough jobs market has deterred some less committed students. While the outcome for graduates, says Sarah Zearfoss, "frankly was rough" for a couple of classes graduating after 2010-11, that has got better despite the gloomy headlines about falling enrolments. "The media has had a function in making people realise it is not just a risk-free pass," she says. "You have to want to do it."
Last Updated July 24, 2018