Law School Accreditors Raising the Bar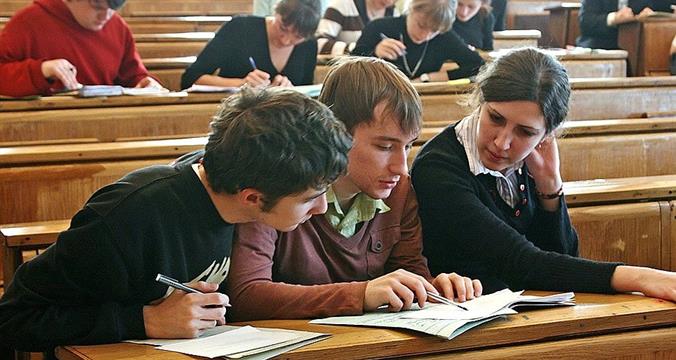 This post was written by our friends at wsj.com
With the percentage of fledgling lawyers failing state licensing exams on the rise, national accreditors are getting tough and telling law schools to better prepare students for legal practice or risk losing their accreditation.
The American Bar Association, which oversees the nation's more than 200 accredited law schools, is working on a new rule that would require 75% of a law school's graduates sitting for a bar exam to pass it within two years.
The proposal, which recently cleared a key administrative hurdle and could be implemented early next year, is rankling some law schools that say it will unfairly hurt those institutions with a mission of increasing access to legal education to a more diverse array of students.
Others say a national standard makes little sense when some states, such as California and New York, have notoriously more difficult bar exams than others.
"Nobody looks at what percentage of Ph.D.s end up as college professors, or what percentage of M.B.A.s achieve their goal," said Gilbert Holmes, the dean of University of La Verne College of Law in California, who opposes the rule.
Declining bar-exam passage rates have alarmed people in the legal profession, with some attributing the downward trend to schools lowering admissions standards as applications in general have declined.

California reported Friday the passage rate for first-time test takers on its most recent bar exam was 56%, down from 68.3% four years ago. Ohio reported a 76% first-time passage rate, down from 85% in 2012.
Other states are rebounding slightly, such as New York, which recently reported a 73% first-time pass rate, up from the 70% in 2015 but still below the 76% reported in 2012.
With law-school tuition now running above $50,000 a year at many private schools, the ABA is trying to ensure students get the quality of education to justify such high fees. With that in mind, the organization is backing new rules aimed at assessing law-school outcomes, including the bar-passage rule and another that would put schools on notice if too many students drop out.
To Barry Currier, the ABA's managing director of accreditation and legal education, the rationale behind the bar-passage rule is simple: if less than three-quarters of a school's graduates can't become lawyers, "you're not offering a sound program of legal education."
Currently, law schools can stay accredited by posting first-time bar-passage rates within 15 percentage points of statewide averages, or achieving a 75% pass rate within five years of student graduations, among other metrics.

Since 2000, four schools have faced accreditation difficulties because of low bar-passage rates, though all later were restored to full accreditation. A handful of others have come under ABA scrutiny this year for lax admissions standards.
Mr. Currier said accreditors don't know how many schools would be at risk under the tighter standard being put together by the ABA, which doesn't want to delay implementing it because of an "expensive and time-consuming" study to find out.
Deans of law schools that enroll large minority populations say the new rule will hurt their efforts to diversify the profession. Black and Hispanic students, they say, often underperform white students on standardized tests, while many students can't afford to take the bar exam several times in a row if they fail the first time.
'Nobody looks at what percentage of Ph.D.s end up as college professors or what percentage of M.B.A.s achieve their goal.'
—Gilbert Holmes, dean of University of La Verne College of Law in California, criticizing the planned ABA rule on bar exam pass rates.
Up-to-date nationwide data on bar-passage rates by race are scarce. But law is one of the least racially diverse professions. According to Census Bureau data, 88% of lawyers in the U.S. were white in 2010, the most recent year for which data are available.
Forcing schools to meet the 75% passage mark on bar exams, these deans say, could reduce a school's willingness to take chances on applicants in general who are less certain to pass the bar. "You don't just select a random number without addressing the consequences of putting that number in place," said Phyliss Craig-Taylor, the dean of historically black North Carolina Central University School of Law.
The ABA's Mr. Currier counters that his job is to protect consumers, not existing schools.
Many deans favor the tightened bar-passage proposal. One outspoken supporter has been Daniel Rodriguez, dean of Northwestern Pritzker School of Law, which has posted average bar-passage rates above 87% in recent years.
Mr. Rodriguez said that while he strongly supports diversifying the profession, he doesn't think this rule will harm those efforts. "It's imperative on all of us…to ensure all our students have success," he said.
Last Updated November 22, 2018