Kaplan Releases 2016 Medical School Survey Results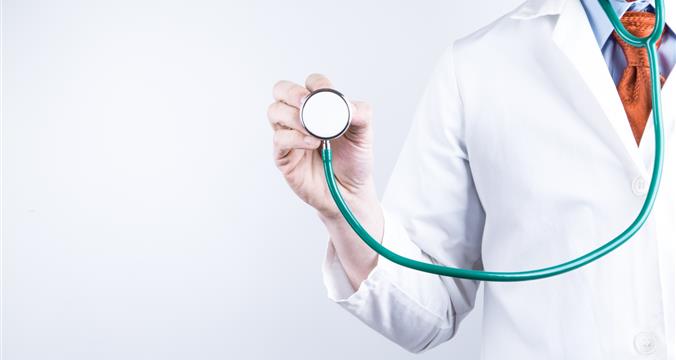 This post was written by our friends at kaptest.com
Kaplan finds that most med schools are taking a wait-and-see approach to the new MCAT. The University of Arizona's College of Medicine is continuing on its path to full accreditation. Doctors sometimes have to deal with bigoted patients. Wisconsin deals with its doctor shortage in rural areas. Let's see what's happening on the medical school landscape.
Kaplan's 2016 survey of medical schools
Every year since 2006, Kaplan Test Prep has surveyed medical schools across North America to provide you, tomorrow's doctors, with the most accurate and up-to-date information about the medical school admissions process. Without further ado, here are our 2016 findings: Of the 68 medical schools we surveyed by phone between August and October, 43% believe the new MCAT, which launched in April 2015, enables them to better evaluate applicants' potential to succeed in their program compared with the old MCAT. While 56% are taking a wait-and-see approach, responding that they are "unsure," only 1% of admissions officers say the new test worsens their ability to evaluate applicants' potential to succeed.
Why the wait-and-see approach? As Eric Chiu, Kaplan Test Prep's executive director of pre-med programs explains, "Even though the test changed 18 months ago, this fall's entering class is the first cohort of medical students who could have submitted new MCAT scores as part of their application. As schools receive more and more scores from the new MCAT, and they are able to see how candidates reporting new scores perform in their programs over time, it's likely their opinions will shift to a more favorable view." (Kaplan Test Prep)
Mystery shrouds investigation's end
We have an update for you on a story we brought you over the summer. As you may recall, the University of Arizona's College of Medicine was at risk of not receiving full accreditation after a series of senior and administrative staff exits, including the dean resigning. The Arizona Medical Association requested that the Arizona Board of Regents, which oversees the school, investigate the issue. The probe has now ended, with the Board of Regents saying no further inquiry is needed. But much to the chagrin of the Arizona Medical Association, the the Board of Regents won't release the report that compelled them to make this decision.
"On behalf of the Arizona Board of Regents, we are wholeheartedly committed to the continued success of the University of Arizona Colleges of Medicine," said Board of Regents' Chairman Greg Patterson. "It is because of our strong support of this institution that we convened an independent review." But Chic Older, executive vice president of the Arizona Medical Association, commented, "It is impossible for us to comment on the validity of the findings without seeing a copy of the report. We are going to do our best to get a copy of the report." The school will seek full accreditation next year. (The Arizona Republic)
Patients and prejudice
As a future doctor, you'll encounter all kinds of patients. Some more cooperative and forthcoming than others. But you may also run into bigoted patients who don't understand that prejudice can never pass through the doors of a hospital or doctor's office. One intern was recently told by a patient, while looking at her name tag, "I don't want a Jewish doctor. I'm from Palestine." This led the intern to have a larger discussion with her supervisor about what to do when patients make discriminatory requests. (Please note: This is only an anecdote—NOT a comment on the tensions in the Middle East.)
"It's an urgent versus routine thing," said one doctor. "If we're just doing a routine checkup, it's one thing. If you're here to deliver a baby or the baby urgently needs attention and I'm the only person to provide the care, then there's not a lot of choice in the matter." (The Huffington Post)
Creating opportunities in rural medicine
States around the country are addressing the doctor shortage in different ways, but those with large rural swaths are perhaps hurting most. The problem is that aspiring doctors from such areas often leave their hometowns for medical school and never turn. Lack of residency positions adds to this problem.
To turn the tide, the University of Wisconsin School of Medicine and Public Health, the Medical College of Wisconsin, and the state's health systems are working to open more positions outside the urban areas of Milwaukee and Madison. "There is a movement here to really try to help with the rural physician shortage," said Ellen Hartenbach, a professor of obstetrics and gynecology at the UW School of Medicine. (The Milwaukee Journal Sentinel)
Last Updated November 22, 2018