Interview with Director of Admissions Dawna Clarke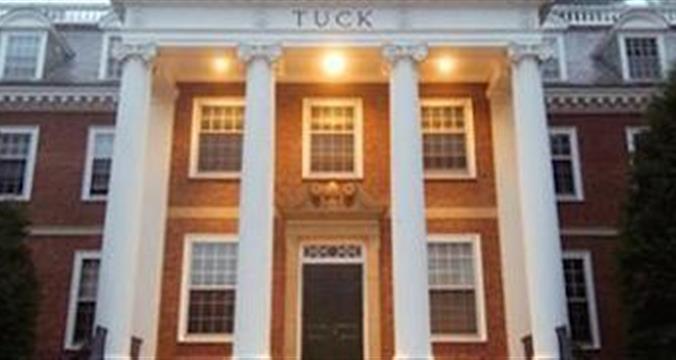 This post was written by our friends at tuck.dartmouth.edu
Seeking advice on preparing for or deciding whether to take the GMAT or GRE? Looking for clarity on the differences between Tuck's application rounds? Curious about why Tuck has a 70.9% alumni giving rate?
Accepted.com recently conducted an Admissions Straight Talk podcast with Tuck's Director of Admissions Dawna Clarke. During the interview, Dawna shares her wisdom and provides candid insight into the MBA program and admissions process at Tuck.
Things to look for:
The thorough and holistic evaluation process that all submitted applications go through
The ways Tuck helps candidates who were waitlisted or otherwise not admitted to work toward a more competitive application in the future
Why Tuck wants to meet you in person and how to shine during your interview
The advantages and opportunities provided by Tuck's location 
Tuck's accomplished and inspiring new dean Matthew Slaughter
To emphasize Dawna's parting words from her interview with Accepted.com, connect with us! You can schedule an on-campus interview, meet us at an off-campus event near you, or join us for an online event. Additionally, you can participate in Tuck Connections or apply to attend the 2015 Tuck Diversity Conference.
Follow-up questions for Dawna or topics you wish she would have addressed? Let us know what's on your mind and we'd be happy to respond directly, or address it in a future Ask Dawna video.
Thanks for taking the time to get to know us!
Last Updated June 13, 2018