How To Win A Case: An Inside Look At Trial With DRC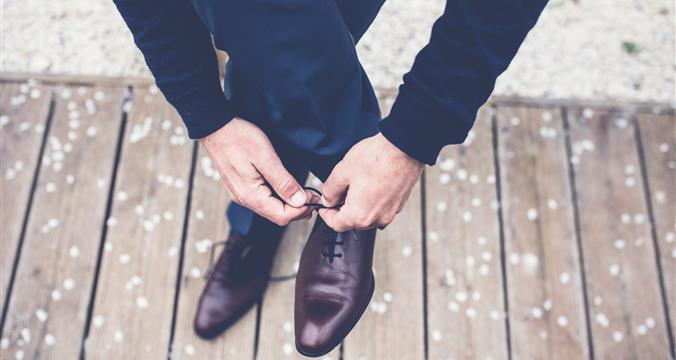 This post was written by our friends at feedproxy.google.com
While trial consulting firms have become a mainstay of the litigation world, few can rival the expertise of Dubin Research and Consulting ("DRC"). With a 14-person team of top-notch psychologists, litigators, graphic designers, and research analysts, they offer some of the most diverse, interdisciplinary trial strategy services in the country.
We recently sat down with Josh Dubin, the founder of DRC, to find out what goes into making a trial consulting firm a success, and how to create a winning trial strategy.
Tell us a little bit about how you got into trial consulting. Did you go straight into it after law school, or did you practice first?
I interned with a social psychologist who taught the psychology of jury selection at my law school. She also had a trial strategy firm where she used applied social psychology to try to determine why people make the decisions they make and how they go about making them, and I just found the whole thing fascinating. I spent my 2L and 3L years working for her, and eventually I was picking juries on my own. The blending of psychology, persuasion techniques, and law really appealed to me.
After law school, I came to work for a firm in New York and later branched out on my own as a trial strategist and expert in jury selection. Most jury consultants have just a background in psychology or the law. I had both, so it gave me an advantage. The more I attended trials and learned the rules of evidence, the more I realized that I had unique insights about creative cause arguments during jury selection. I also developed an expertise in drafting questions to both draw out bias and pre-condition prospective jurors during voir dire. Soon clients were asking me to handle the voir dire and make the cause arguments.
What drove you to start your own business?
A firm I was working for was hired to work on a big trial that was basically a who's who of criminal defense attorneys and there was a huge acquittal. I become close with several attorneys on that case who had enough confidence in me as a young lawyer to start referring me to other lawyers, like Barry Scheck, Jerry Shargel, and Roy Black, telling them not to be thrown off by my age. When I was 27 or 28, I was convinced I was ready to start my own business. I knew I was taking a big chance, but I wanted to build something special on my own, so I took a shot.
Can you give us an overview of the main services DRC offers?
We specialize in jury selection, focus groups, persuasive demonstrative aids, and all manner of trial strategy — everything from witness prep, which we've developed a real expertise in, to analyzing transcripts as the trial unfolds, to analyzing media coverage of the case.  
Each client's needs are assessed on a case-by-case basis. Our firm has changed quite a bit over time, and the more success we've had, the more trusted we've become. We have massive corporate clients and we have individual clients with a lot at stake. We do everything from high-stakes commercial litigation to high-profile criminal defense cases and everything in between. So the approach depends on the client and the case, what they're looking for, and their budget considerations.
Is there a certain kind of case that most benefits from trial consulting?
All cases can benefit from it, but in some cases there are financial constraints. The higher the stakes, either on the civil or the criminal side, the more important it is to hire a firm like ours.
How do you approach a case that seems unwinnable?
Those are the best cases for us, because we try to make the impossible possible. You have to be malleable and creative, and constantly be able to think outside the box and be willing to throw ideas out there and see if they work. Getting the case under your fingernails, so to speak, is critical. You have to dig through the details, because sometimes you'll find something that the trial team overlooked. So it's a combination of ingenuity, dogged determination, and flexibility.
What other memorable cases have you worked on?
There are a lot of memorable ones. I worked with Nick Brustin, Barry Scheck, and Peter Neufeld on a really important civil rights case where our clients, John Restivo and Dennis Halstead, served 18 years for a rape and murder they didn't commit. We got a $36 million verdict, which was, at the time, the biggest civil verdict in U.S. history for a wrongful incarceration case. I also worked on the VOOM case with Orin Snyder at Gibson Dunn, representing Cablevision, the Dolan family, and AMC against DISH Network. We got a massive settlement right before closing arguments. The stakes were very high and a ton of work went into it, so it was a big, satisfying victory.
Lawyers and clients can often be resistant to spending money. Why is it worth it to hire professionals to assist with trial strategy?
When you're an attorney working on a case and you've invested a lot of time and thought into it, sometimes you become wed to a particular perspective of the case and it can be difficult to see things objectively. We bring objectivity to the table, in that we play devil's advocate and envision how we would advise opposing counsel if we had been hired by them. We also provide a huge strategic advantage, because we know proven persuasion techniques and we know how jurors think. Moreover, we have a lot of at-bats. Most good trial lawyers try maybe two cases a year. I think we worked on 27 last year. That experience allows us to give advice not just on what we think may work, but often times on what we've seen work in other cases. Lawyers are constantly looking for a competitive advantage, and put simply, we provide a major advantage.
What insights has your work given you about jury trials?
I think that attorneys' instincts about how people think are often wrong. I find that once a jury gets picked for a trial, they don't fall into some neat box in terms of the way they will process the facts and the law. It's a combination of what they do for a living, how they answer voir dire questions, as well as their value beliefs and life experiences. Having an understanding of which of these factors will play the most prominent role in someone's decision-making process and knowing how to appeal to that particular sensibility is often the difference between a juror accepting or rejecting your position.    
What has been most enlightening to me is how often jurors disregard the rules and make decisions based on the fundamental notions of fairness. I've learned how much smarter and more intuitive people are than they're given credit for. I don't underestimate jurors, and I certainly don't look at their socioeconomic level or their educational attainment as an indicator of how sophisticated they'll be in deciding a case.
Last Updated June 13, 2018