How To Slay Your First Semester Of Law School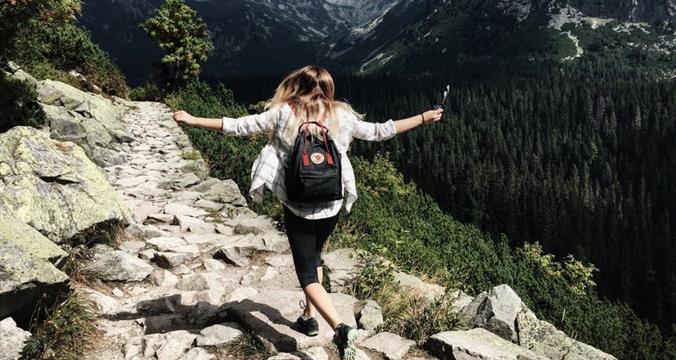 This post was written by our friends at abovethelaw.com
Even though I am still in the thick of bar review for another few weeks, my attention has started to turn to the incoming 1Ls that will appear on my office doorstep next month. First year students hold a special place in my heart. They arrive so full of hope and excitement. They come with a purpose and are intent on changing the world. They are on a mission and it inspires me. But, it also breaks my heart a little, because I know over the next few months that law school will slowly crush some of those hopes and dreams. I don't mean to sound pessimistic. That is just the nature of the beast that is the first year of law school.
For most lawyers, 1L year is not remembered fondly. No matter what advice I, or anyone else will give you, this next year is going to be extremely challenging. However, there are a few things you can do to make the experience a little easier for yourself.
1. Do the work. All of it.
If you haven't heard this before, allow me to be the first in a long line of people who will say this to you: law school is different than undergrad. You are probably used to doing pretty well in school. Perhaps you graduated from undergrad with a 4.0, were the president of a student organization, had a part time job, and still had time to party on the weekends. Maybe you missed an assignment or two and pulled all nighters to cram for finals, but you got it all done.
Law school doesn't work like that. Your classes build upon one another all semester, and it is not unusual for an entire grade for a class to be based on one long final exam at the end of the semester. If you zone out in a contracts class, you will be completely lost until you figure out what you missed. While memorization plays a role in your exam preparation, it is by far not the most important thing. You could say that it is the first step, as you are expected to not only know the law, but also understand it and be able to critically think and write about it. The only way to effectively do this is to keep up with your work all semester.
This will require you to have impeccable time management skills and a keen sense of how to prioritize things. Not only as it applies to prioritizing school work over, well, everything else, but also, how to prioritize your classes among each other.
Tip: think about how many credits a class is worth when determining how much time you should schedule to spend preparing for it. The general rule is to spend 2 to 3 hours out of class for every hour in class. 
2. Be respectful to everyone you meet.
I really wanted to title this section "don't be an a**hole" but my colleagues didn't think that was advisable. Still, the sentiment holds. You made it to law school, which means you are smart. You don't have to walk around proving yourself all the time. Everyone is in the same boat you are, they are all just trying to figure things out. But the stress, and the grading curve, can really bring out the worst in people. It is important for you to be aware of this and stay kind.
To be clear, this means respecting your classmates, professors, the folks working in the cafeteria, the security staff, your family and friends, and anyone else you encounter. You chose to come to law school. Don't take your stress out on everyone else.
Related good advice: don't be a bully. I was fortunate enough not to experience this in law school. But, it is a real thing and I assure you that is not what you want to be "known for" by your classmates, professors, or future employers.

3. Make best friends with the people in your academic support department, if you are fortunate enough to have one at your school.
The good news is that you don't have to do any of this alone. In fact, there are people whose job it is to guide you through this process. You can find them in your wonderful, fabulous, and super fun academic support department (or ASP as they are sometimes known).
Okay, clearly I am more than a little bit biased here, since this is what I do for a living! However, it is solid advice nonetheless. You are going to have moments where you feel completely overwhelmed. It is best to know exactly where to go in those moments. Your academic support folks are there to help you navigate those difficult times. We are there with support surrounding scheduling, preparing for class, taking notes, preparing and practicing for finals, and later on, we help you prepare for the bar exam. Unfortunately, many students don't find out about ASP until they are already in academic trouble. I urge you to seek out your ASP department early in your law school career.
Just remember, we are the cool kids with all the "ins," like what commercial supplemental materials to use and how to use them, the best way to ask your professor a question, and how to write a stellar exam answer.
Pro tip: commercial study aides are a great way to clear up complicated ideas and an excellent source of practice questions. They are not, however, a replacement for taking your own notes, making your own outlines, or speaking with your professor. This tip was free, for more go find YOUR ASP department now!
4. Check your email. Every. Single. Day.
The primary way your law school will communicate with you is e-mail. School canceled because of snow? E-mail. Important registration dates? E-mail. Scheduling meetings? E-mail. You are expected to check your e-mail at least once a day and respond promptly. Trust me, you don't want this to be something someone has to sit down and "talk to you" about. You'll feel embarrassed, and the situation is completely avoidable. For many of you, law school is the beginning of your professional career, and timely response to e-mail is part of good, effective, and professional communication.
Side note: remember, your e-mails will live on for all of eternity. I would seriously reconsider hitting send on anything mean, rude, or disrespectful (which you wouldn't do anyway as per tip #2, right?)
5. Don't believe everything you hear (particularly from other 1Ls).
Many 1Ls develop "herd mentality." Or, what I like to the call the "everyone is panicking so I must panic too" problem. My least favorite questions from 1Ls start with "this other student told me…." particularly when the "other student" is a fellow 1L. These questions usually have to do with some type of law school horror story or rumor. While I am glad they are asking me for clarification on what they heard, I also know they probably went through some unnecessary stress as a result. Remember, other 1Ls are in the same situation you are. Just like you, they don't know everything. Sure, listen to what they have to say but also run their advice through a filter such as a trusted 2L or 3L, a professor, or your good friends in ASP.
6. Enjoy the ride.
Take a step back and actually enjoy the experience. Believe it or not, these 3 (or 4) years are going to fly by. Except for the endless studying, you can actually manage to have a great time in law school. You are going to make amazing friends and memories, and a lot of "life" is going to happen. After you survive your first semester, get involved in the community, join some student groups, and take advantage of the wonderful opportunities you have before you.
So, that's it. 6 simple steps to make your first semester of law school a little more bearable. This will be a challenging year, but you can do it with hard work, a healthy mindset, and help from those who did it before you. Remember, it is not all doom and gloom. Once you survive 1L year, you still have the bar exam to look forward to!
Last Updated July 24, 2018