The Not-So-Secret Secret to Getting into Business School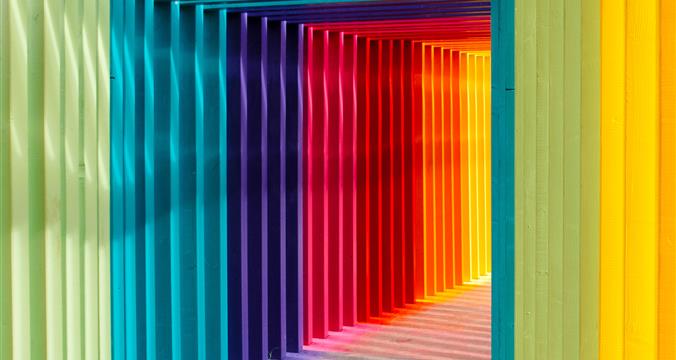 The Not-So-Secret Secret to Getting into Business School
Don't wait until business school begins to start networking in preparation for your career. Reap the benefits of this essential business technique early by networking before you even apply!
You've likely heard the phrase, "It's all about who you know." In the business world, this is often a true statement. While we believe that success can be measured in many ways, one of the leading ways is by your network. Networking in business provides opportunities for new ventures, partnerships, and mutually beneficial relationships. In general, those who are well-networked often achieve a higher level of success and notoriety, making it a non-negotiable skill for anyone who wants to make it in the business world. 

But why network before you even apply for an MBA? Well, for a couple reasons...
It will help you find the right program. 
It will help you get accepted.
Building a network from the ground up can seems daunting, but just like Rome, a strong network is never built in a day. Remember that networking is not about shaking a room full of hands and passing out a tower of business cards. It's far more valuable to engage in conversation and make meaningful connections as this will ensure that your name is remembered in the future. In short: Networking is all about quality over quantity.
If you are feeling lost on where to begin, keep reading for our expert advice on who to network with and top ways to network before you submit your MBA applications. 
Sidenote: If you aren't planning to apply until next year or even the year after, consider yourself ahead of the game. Begin building your network now to establish even more meaningful relationships that can help you find your dream program and craft the perfect application.


Who to Network With
When it comes to building a network before you apply for your MBA, you must first identify who you should network with. This is not necessarily about targeting people who have influence over the admissions committee (while that certainly doesn't hurt)... It's equally valuable to connect with those who have first-hand experience with the MBA program and can offer application advice. Students, alumni, and admissions officers all have information that can benefit you throughout the application process, and any connections you make now also have the potential to benefit your future career.
→ Students. Connecting with current students is guaranteed to give you insight on each MBA program you are considering. Any student you talk to has recently gone through the application process, gained acceptance, and made their final decision of which program to attend, making them the perfect person to consult for advice. Understanding the route another person took to accomplish your current goal will help you prepare your application, while gathering inside information about each program will help you make the best decision on where to get your MBA. 
→ Alumni. MBA alumni are often willing to connect with those looking to attend their alma mater. Establish a connection by asking them to be completely transparent about their experience in the program. Unfiltered information about the business school's teaching style, campus life, and career services will help you narrow down your application list and ensure you attend a program that is best suited for you. Alumni are also an excellent resource throughout the application process as many are willing to review essays, offer resume advice, or share interview best-practices.
→ Admissions. One of the best ways to collect inside information about the application process is by networking with an admissions representative. Each MBA program looks for unique qualities in its candidates, and securing this information could help you tailor your application in a way that will most appeal to the admissions committee. If you are looking for an advocate during the application review process, establish a connection with a member of the admissions team. While this will not guarantee acceptance, it will certainly help you stand out.


Top Ways to Network
Now that you know who you should network with, the question becomes how to make those connections in the first place. It's important to understand that meeting the right people can take some time, so you must begin networking as early as possible! This will provide you with more opportunities to shake the right hands and have the right conversations.
→ Visit Campus. Simple as that: Just show up. No, we don't mean randomly show up in the admissions office or nagging people on campus. But we do recommend paying the school a formal visit. Take a tour, sit in on a class, connect with students, and meet members of the admissions team. The information you gather at a student visit is invaluable, and we strongly recommend you drop in before you apply. This will help you craft a knowledgeable application that will show the admissions committee you are serious about their program.
→ Gather Information. As soon as you know you may want to apply to an MBA program, go to the school's website and sign up for their email list. Attend all events in your area, visit the school's booth at local tours, and tune in to online webinars and chats. Don't be shy about introducing yourself and asking questions. This is guaranteed to put you in front of influential people on the admissions team and create a sense of familiarity when your application comes across their desk.
→ Email. If you are looking to get connected with a student, alumni, or member of the admissions team, reach out to the school's admissions office and ask. Most programs are willing to connect prospective students with current students or alumni. In addition, look through the school's database or on LinkedIn for names of people who could be of assistance during your application process and send them a thoughtful email. As a rule: It's okay to reach out, but don't be overzealous. Remember that the goal is to make a positive impression! Remain patient and never be demanding.