How Many MBA Programs is Too Many? Asking for a friend...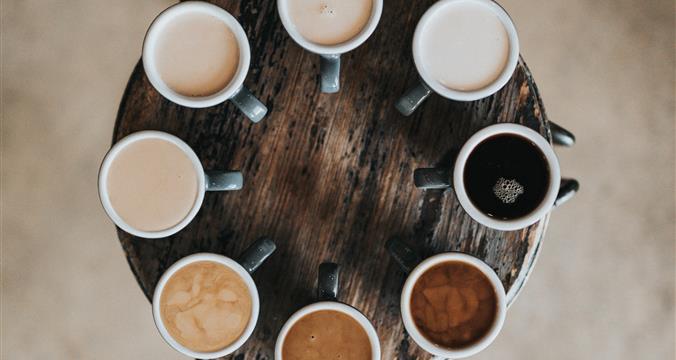 How Many MBA Programs is Too Many? Asking for a friend...
If you are wondering how many MBA programs to apply to, you are likely in one of the following camps:
Camp "Apply to as Many as Possible" 
-or-
Camp "Apply to as Few as Possible" 
We've seen both types of applicants and can understand either side. Applying to a long list of business schools is a common defense mechanism for those who are afraid they won't get in... And we get it! The more MBA programs you apply to, the better chance you have at receiving an acceptance letter. On the other hand, applying to only a few MBA programs will save you a ton of time, a fair bit of money, and will allow you to dedicate more energy to each application, which also increases your chances.
If you're wondering which strategy is better, you're about to be disappointed. 
The answer is... Neither. 


How Many MBA Programs to Apply To: The 5-8 Rule
Rather than squeezing more schools on your list of applications or narrowing it down to just a few, it's better to aim for a happy medium. When it comes to how many business schools to apply to, most applicants should follow the following format: 
2-3 Reach Schools
2-3 On-Par Schools
1-2 Safety Schools
If you're about to apply for your MBA, you ought to be able to do quick math of the above numbers... but we will save you the trouble and spell it out for you (literally). The typical business school applicant should submit anywhere from 5-8 applications, although eight is on the heavy side. Seven is typically sufficient and, let's be honest, it may be all you (and your recommenders) have patience for, anyway.
While we would love for the question of how many MBA programs to apply to to have a concise and simple answer, there are exceptions to the "5-8" rule. As with most questions that arise about the MBA application process, the number of business schools to apply to completely depends on their applicant profile.


Exceptions to the Rule
There are some factors that may make an MBA candidate atypical, requiring they submit more or fewer applications.


→ Reasons why you might apply to fewer MBA programs:
You have plenty of time and big dreams. If you're in no rush to get your MBA, have a great career and stats, and want to try your luck at applying to a couple dream schools, go right ahead. In this case, it's not necessary to apply to any additional programs. If you get accepted, great! If not put some more meat on your applicant profile and then try again next year.


You're behind schedule. If you're feeling pressed for time, adopt the mantra "quality over quantity". It's far better to submit fewer stand-out applications than a bunch of hurried ones. You're applying to business school in the hopes of getting accepted, aren't you? Eliminate a couple applications and dedicate that time to making the ones you do submit exceptional.


→ Reasons why you might apply to more MBA programs:
You have glaring application weaknesses. If you've run into trouble with the law, been convicted of a DUI, been fired for a reasonable cause, etc., it's in your best interest to submit some additional applications. These types of infractions don't mean you won't ever be admitted to business school, but they do mean you may have to try more avenues. (P.S. Be proactive about mitigating your weaknesses and use the optional essay to address these issues head-on.)


You're on a strict timeline. If getting an MBA this year is absolutely essential (perhaps you're on a defined career path or are an older applicant), apply to as many schools as possible in order to increase your chances of acceptance.


You want to keep your options open. If you aren't quite sure what geographic region you'd like to be in and don't have time to pay each school a visit before applying, submit more applications and then narrow down your options once you receive acceptance letters.


How to Decide How Many Business Schools to Apply To
Determining where you want to go to business school is no easy task. If you find yourself struggling to decide where to apply, it's essential that you evaluate all of your options honestly while staying open minded to each program's potential.
Here are some factors to consider whether you are looking to expand your list or dwindle it down:
Environment. This is where serious research and/or school visits apply. Knowing the school's atmosphere, teaching methods, classes, etc. will help you narrow down (or beef up) your application list fairly quickly. Ask yourself the following questions: Do I want a large or a small campus? Do I want a diverse learning environment? Would I prefer being in a large city or somewhere more remote? The key to finding the perfect program is first knowing what you want and then finding a business school that fulfills your personal desires.
Career services offered. Understanding your personal goals is crucial when it comes to crafting an effective MBA application, but it's also incredibly important when deciding where to apply. Analyze each program's recruiting strengths and apply to programs that will be of the most assistance throughout your program and upon graduation.
Brand. Not to be confused with ranking, a program's brand does more than tell how they measure up to other business schools. Much like your personal brand, a school's brand will give you an overall feeling about who they are, what type of education they provide, and how they can benefit your future. If you have a clear path for your future, be sure to choose a school whose brand aligns with your vision. This is imperative for anyone looking to work at a top company in a higher-up role. In this case, a school with some notoriety is non-negotiable.
Geography. As we mentioned before, being unsure of where you'd like to go to business school may be a reason to apply to more programs. However, if you have a clear idea of how far you'd be willing to go for an MBA, you may be able to add or subtract a couple schools from your list. Remember that just because you move somewhere for business school does not mean that you will wind up living there for the rest of your life. If you're feeling stuck, consider this time as a chance to try something new! Whether you study in a region of the country you've never visited before, venture overseas, or stay close to home, having an idea of where you would (or wouldn't) like to spend a couple years may be enough to help you decide where to apply.