How I Overcame My Paralyzing Fear Of My Law School Loans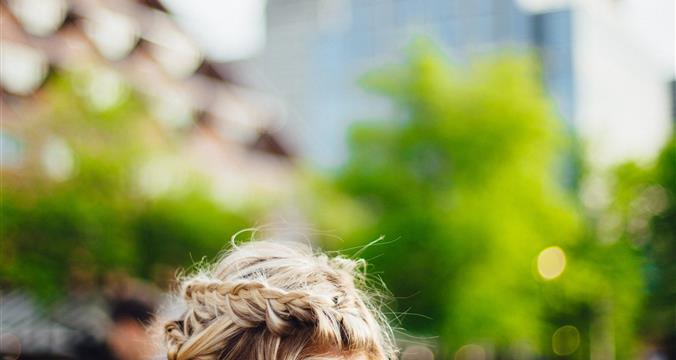 This post was written by our friends at abovethelaw.com
I have $219,778.08 in law school student loan debt. Some days it feels like each of those dollars weighs a pound and they are all stacked neatly on top of my chest. Saying, writing, or thinking about that number actually takes my breath away. I graduated from law school four years ago. Since then, this number has done nothing but increase. For the first two years after law school, I made so little income that my loans were in deferral. For the last two years, I have been on a rollercoaster of income-based repayments and have barely made a drop in the bucket.
The debt follows me everywhere. It is a giant rain cloud hanging over my future. It impacts my life every day. This is not what I thought my life after law school would look like. I imagined myself rolling around in gobs of money. Okay, not really. I wanted to work in public interest and I am not that delusional, yet. But, I definitely didn't picture it looking like this.
When I took out these loans, I didn't think about all the ways they would hold me back in the future. I didn't think about being 30 and wanting to buy a house and start a family. I didn't think about the burden they would place on my marriage. In many ways, the "millennial part" of my personality got the best of me. I saw something, I wanted it, and I was going to get it no matter what. Now, having drive, motivation, and passion are not bad things! What hurt me was my failure to evaluate the potential consequences or explore alternative options.
I know I am not alone in this. Many of my friends and colleagues are in the same situation. I also see my students taking this path. I recognize the same hasty decision making skills in them that I now see were present in my younger self. I talk with them about this as much as I can. I want them to know that it doesn't have to be this way. I had options that I was unaware of or too naive or too lazy to take advantage of. I didn't heed wise advice (because what does my mom know anyway…) and I certainly did not exhibit patience. I worry about my students, and I hope they take a different path than I did.
However, today, I am not talking to them. I am talking to you my fellow in-debt, freaked out lawyer friend!
I love Maya Angelou's quote, "Do the best you can until you know better, then do better," and I try to emulate it whenever possible. I ignored this problem for too long, and in many ways I am worse off for that. However, about a year ago I decided to take my head out of the sand and face my debt. The sense of freedom I have experienced since taking back control of my life and finances has been empowering. I know better so I am doing better.
Do I still have days where I feel overwhelmed by it? Sure. For example, today I cried at the pharmacy counter as I filled an unexpected $150 antibiotic prescription. I am painfully aware that the road to success is not a straight line. But, I have fewer days like that. I am not as easily overwhelmed when it comes to financial matters. Most importantly, I have less fear. These are the steps I took to get here:

I acknowledged the problem and gathered my data
A critically important aspect in fixing any problem is recognizing that one exists. I was in complete and utter denial of my situation. I spent the better part of two years pretending that if I didn't open my statements or log into my account, then the loans weren't real.
This was the hardest, most fear ridden step for me. I'm completely embarrassed to admit that I actually had no idea how much I owed until I started this process. I knew the initial amount I took out in loans but had no real concept of how drastically compound interest would increase my total debt. I knew it wouldn't be real until I saw the number in front of me, in black and white. To say there were tears the day I finally logged in and saw what I owed is a pretty huge understatement. But, at least I had the information I needed to keep going.
I fixed my mindset

After seeing that giant number, I felt devastation. Almost immediately followed by blind rage. Who let me do this? Why didn't anyone stop me? It is the school's fault! It is the government's fault! It is my mom's fault (oh wait, not this time, we already established she tried to stop me)!
I won't go all "let's hold hands and meditate" on you. At least not today. But, our mindset plays a huge role in our ability to successfully navigate difficult situations. There were two main parts of my mindset I addressed in order to move forward. First, I took responsibility. Despite my comments above, I am not a victim. I made choices that put me in this position. While it felt good, like really, really good, to blame someone else, continuing to do so would have only allowed me to continue evading the problem.
Second, I stopped accepting my fate as inevitable. I had totally bought into the idea that these loans would be with me for life. Once I realized that I didn't have to carry this debt forever, it became easier to focus on solutions.
I researched my options and created a plan
If you are aiming at nothing, you most certainly will hit it. Once I got my head right, I needed a plan. I spent a fair amount of time researching various "get out of debt" options. Most of them were scams, and it quickly became evident that there was no easy way out of this situation. It seems so simple now, but the best answer was hard work. There was no quick fix. I needed to increase my income and decrease my spending.
What was that you say, Kerriann? You mean I need to make more money to pay off my loans faster? #duh. Obviously, income is an important component of how quickly debt gets paid off. But, what surprised me most about my research is that it is not everything. While I didn't, and still don't, make buckets of money, I have a lot of control over how I spend it. I think this is the part that is most overlooked when someone is trying to pay off his or her student loan debt (or at least it was for me). I can't believe the difference that redirecting my spending has made in my progress.
Wherever you are on your personal student loan rollercoaster, I hope you feel inspired to keep going. Much like law school and the bar exam, this experience does not define you and with the right outlook and plan, your goal is achievable.
Last Updated July 24, 2018