Going Global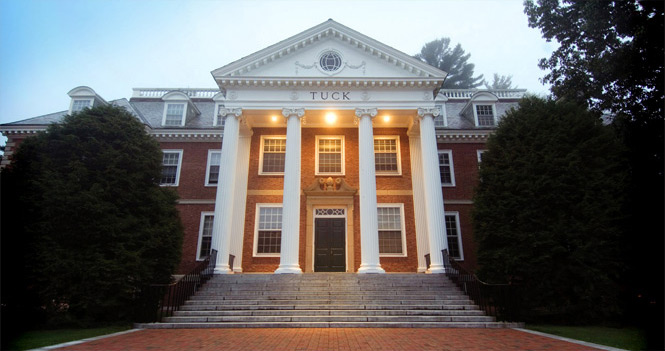 This post was written by our friends at tuck.dartmouth.edu
Tuck students have always been well traveled. Starting with the Class of 2017, they will be challenged to expand their travels even more. The new Global Insight Requirement offers students three different options to immerse themselves in a new culture, helping them learn to operate outside of their comfort zone and develop their ability to work globally.
All Tuck first years participate in the First-Year Project (FYP) and, while not all projects require travel, FYPs that involve significant travel outside the U.S. (for U.S. citizens) or expand international students' understanding of U.S. business practices can qualify for the global requirement. Students have done some amazing projects, including working with Worldreader in Ghana and Blue Ventures in Madagascar. The Center for Business & Society's blog connects you to multiple posts by the Worldreader and BV FYP teams, with some great insights on their adventures and learning.
First- and second-year students can experience the business culture of another country through the very popular Global Insight Expeditions (GIXs). They're wonderful opportunities to get to know about 20 classmates and a faculty member very well, as you travel together for almost two weeks. Students have traveled to Brazil, Japan, Spain, South Africa, and many more places for the GIX. Lisa Miller, the GIX program director, wrote a great blog about faculty involvement in GIXs just a week ago, highlighting the incredible access to our impressive faculty Tuck offers.
OnSite Global Consulting provides students with the chance to get hands-on experience consulting in another country for a wide variety of global clients. Project teams conduct initial work at Tuck, then spend approximately three weeks in-country to collect data, conduct interviews, and perform site visits regarding their projects, then return to Tuck to analyze and present their findings to the client's leadership group. Over 180 teams in 55 countries have led projects on childhood malnutrition in five different countries with a Geneva-based nonprofit and improving food security in coffee-growing communities in Nicaragua.
Even while you're in Hanover, you'll expand your global understanding, through classes like Global Economics for Managers, events like Highlight Week: Africa 2013, and our renowned close-knit and diverse community with over 30% of the student body and a quarter of the faculty from outside the U.S.
Last Updated November 22, 2018