Freshman Summer Break, Part 1: Beyond Part-Time Jobs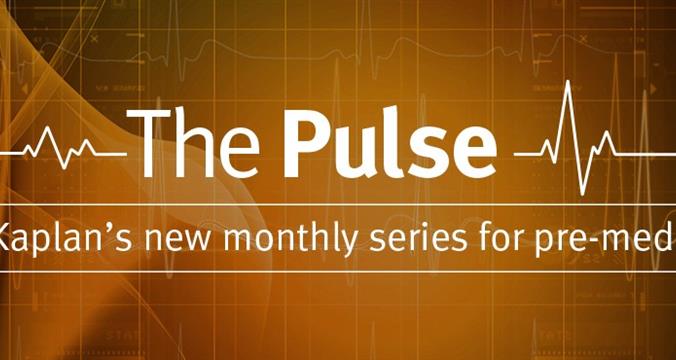 This post was written by our friends at kaptest.com
How to spend your summer break
The school year is drawing to a close and summer break is finally here. As a freshman, you may be focused solely on getting a summer job, but you have many more options than you realize. The summer break after your freshman year is an ideal time to find activities that will help build your medical school application without having to deal with the stress of the actual application process. So, what are your options beyond the usual part-time summer job?

Studying abroad
Studying abroad is a great way to get some extra school credits while also gaining a potentially life-changing experience and expanding your horizons. You may think that it's too late, considering it's already June, but your school will likely have options where you can study abroad for the month of July or August. If you're interested, jump on this option today.

Studying abroad is also a perfect pre-med student's activity for the summer break after freshman year, since you don't have other responsibilities (like studying for the MCAT or applying to medical school) that will be more pertinent in upcoming summers. It can also be difficult to study abroad during the school year as a pre-med student due to a heavy schedule of science prerequisites. All of these reasons make studying abroad during the summer more practical.

Research
Part of being a physician is having a strong science background and an inquisitive mind. What better way to demonstrate those essential qualities as a pre-medical student than to participate in a research project? Research experiences can seem like they're difficult to find—and if you're looking for a paid experience, that's definitely true. However, if you're willing to work for free, the opportunities are endless.

Another great aspect of doing research during the summer break is that the hours can be very flexible. If you need to go to weddings, family reunions, or other summer obligations, you can usually schedule your research work around those events.

Volunteering
Medicine is, at its heart, a life of service. What better way to demonstrate your commitment to serving others than through volunteering during your summer break? Again, this doesn't have to be a full-time commitment, but a few weeks volunteering at a hospital or summer camp could easily be the highlight of your summer.

Another great aspect of volunteering in the summer is that once you get started, you're likely to be invited back for subsequent summers. One of the things that admissions officials look for is commitment to experiences over time. Starting the summer break after your freshman year and following through for the next few summers can be an amazing experience… and it doesn't hurt your medical school application either.

The post Freshman Summer Break, Part 1: Beyond Part-Time Jobs appeared first on Med School Pulse.

Last Updated June 13, 2018