Five Reasons To Stay Confident In Your College Application List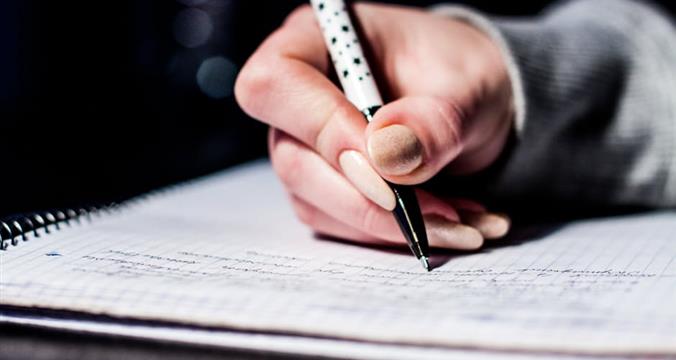 This post was written by our friends at forbes.com
Most of your applications have been submitted. Your list of colleges was longer than you'd originally expected, but only by one or two schools, so no big deal. You're nervous but figure you have a good chance at a few acceptances because you really took the time to think about who you are and what you want, researching each school to see that it has the right programs and majors. You even listened to your college counselor. Your parents are happy with your choices and support your goals. You're ready to finish your senior year stronger than ever.
But your brain's frontal lobe nags at you. You feel that, despite everything, you've missed something. You can't quite put your finger on it until one morning you wake up from a fevered dream: You've been accepted to every college you applied to and are being forced to attend and pay for them all. Out of the fog, your brain screams, "You didn't apply to Stanford! Or Harvard! Or Penn! Or, or or...!!!"
Yes, despite all your good and thoughtful planning, you didn't apply to any Ivy League or other prestigious institution. You only applied to places you thought would be good for you. You have good grades, a good record of extracurriculars, good scores, and you wrote killer essays, so why didn't you apply to Dartmouth? "Now!" says your brain. "Do it now! There's still time! Just do it to see if you can get in! Even if you don't really want to go!"
The temptation to apply to institutions with 95% rejection rates can be overwhelming. It's the same impulse that has adults buying lottery tickets or heading to casinos despite the astronomical odds. There's always that "what if?" More insidiously, there's the "If you don't play you can't win" thought tickling the back of your brain. You want to beat the odds, be the student who's miraculously admitted to Elysium.
Well, I'm here to tell you you won't be. You won't believe me, I know, and I feel bad telling you that. You just want to see if it could happen. You don't really want to go, but it would be nice to know you could have. It would also be nice to tell your friends you got in but decided to attend another school instead. (Imagine rejecting Harvard!) Here are five reasons you shouldn't bother to enter this particular ring:
You'll just encourage them. Colleges and universities, as well as ranking schemes, look at high application numbers and low admission percentages as signs of greatness. By adding to the crowd just to fulfill a whim, you help increase their numbers without any real benefit to yourself, while hurting the next round of applicants. That just encourages institutions to humblebrag more next year: "Well," the admission rep says to the hopefuls at her information session, trying hard to look sheepishly at her shiny shoes. "We did have more applications last year than ever, but that's no reason not to apply!" Well, yes it is.
The odds are overwhelmingly against you. And when I say "overwhelmingly," I mean virtually impossible. The most highly competitive colleges and universities are bucking to have the lowest acceptance rates possible. (Don't think they don't keep track of each others' data.) Last year's figures among the Ivy League range from a high of 14% to a low of 5%. The University of Chicago, desperate to be in that company, has managed to lower its acceptance rate from 44% to 8% over the last twelve years or so. And since there are so many variables in the process, the chance of your being in one of those percentages is basically zero. Yes, lightning can strike, but unless you're standing under the tallest tree on a hill holding an iron bar and wearing steel-toed boots during a raging thunderstorm, I wouldn't count on it.
It's masochistic. If you enjoy rejection, tossing an application at Stanford (95% rejection rate) is a perfect option. But that's like Milhouse vanHouten taunting Nelson Muntz. Perhaps you think better of yourself than that.
You didn't really do your research, did you? The only reason you're throwing your hat into the bullring is to see if you can collect a scalp and brag about it later. But you're doing it based on the school's reputation and glamour, not because it might be good for you. And you don't really know much about it beyond that, right? So, not a good idea.
It's expensive. Maybe you can afford the $75-90.00 application fees these schools command, but I'm sure you can find better things to do with that dough.
With so many great options to choose from, it's wisest to stick with those you've come to know and feel good about. Does this all sound discouraging? You bet. In the long run, however, you'll feel a lot better knowing you've applied to and been accepted by colleges that would love to have you instead of random ones who only need you to boost their own statistics.
Last Updated July 24, 2018