Find Medical Schools That Match Your Learning Style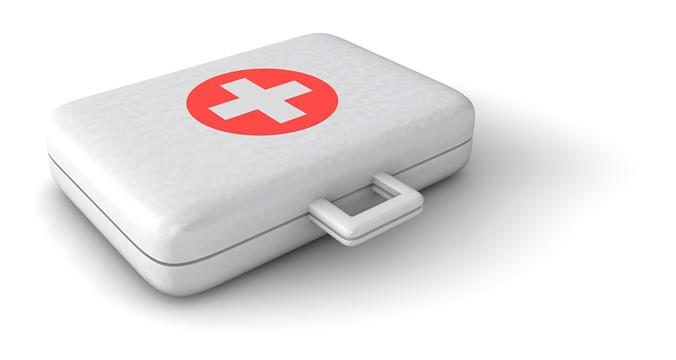 This post was written by our friends at usnews.com
One size doesn't fit all when it comes to students' learning styles. And many U.S. medical schools are now experimenting with alternatives to the traditional lecture. One medical school even plans to remove in-person lectures from its curriculum.
The Larner College of Medicine at the University of Vermont recently announced it will end course lectures and provide video lessons that students can watch on their own schedule. Students will instead spend class time devoted to project-based learning.
Dr. William Jeffries, senior associate dean of medical education at the Larner College of Medicine, says the medical school is transforming because educational research indicates that students learn better in an active learning environment than they do in a passive one.
Jeffries says an active learning environment requires students to take responsibility for their own education and encourages them to think about the relevance of their coursework in the real world. He says this environment is superior to a passive learning environment where students take in information without applying that knowledge, and he says lectures are generally less engaging than other teaching methods.
Nevertheless, some medical school professors defend traditional lectures and say they are the best way to impart passion for medicine to the next generation.
[Consider capitalizing on the increasing number of blended learning opportunities at medical schools.]
Medical schools vary widely in their teaching methods, and experts say it's important for students to choose a school that suits their learning style. Here are five ways to identify the school where you are most likely to thrive academically.
1. Consider your academic preferences: In college, did you learn best through hearing facts and figures or through hands-on projects? Are you more verbal or visual? Depending on your answers, some medical school teaching methods might resonate better with you than others.
Michael Torres, a first-year student at the Carver College of Medicine at the University of Iowa, says he enjoys the personal insights professors share during lectures. "I'm a more traditional student, so I like going to class and taking notes," he says.
Torres says when he was sick and had to watch class lectures online, he missed the social connection that comes from attending class in person.
But lectures are not for everyone. Some students prefer alternative teaching methods.
Michael Bell, a first-year student at Johns Hopkins University School of Medicine, says he learns more during his participation in small group exercises, where he and fellow students collaborate to achieve a goal, than he does watching lectures.
"In lectures, I feel like we cover a lot of ground, but we don't retain as much," he says.
[See ways technology is boosting medical school training.]
2. Explore your options: Popular medical school alternatives to lectures include case studies, where students are asked to diagnose and treat a hypothetical patient based on a complex array of symptoms, and flipped classrooms, where students watch video lectures at home and apply that knowledge in class projects and discussions.
But Dr. Richard Gunderman, chancellor's professor at Indiana University—Indianapolis, says students should not write off the value of the traditional lecture.
"Like any other form of teaching, it can be done well or poorly," he says.
Gunderman, who has won numerous teaching awards, says medical students who feel inspired by TED Talks could find similar inspiration through a great medical lecture from an experienced doctor who serves as a role model.
3. Seek an abundance of clinical learning opportunities: Jeffries says clinical experiences are key to a medical school education and that the earlier students start interacting with patients during their medical school career, the better.
"The fact is, if you ask students what they remember about medical school, nobody is going to say, I remember this great lecture on the urea cycle," Jeffries says. "What they are going to say is, 'I remember my patients, and I remember the doctors who showed me medicine. I wanted to be like them.'"
[Learn about pursuing leadership skills for success in a health care career.]
4. Prioritize work-life balance: Jeffries says prospective medical students should seek schools where students are given free time during the day to prepare for class, as opposed to schools where they spend the whole day in class and spend nights doing homework. This provides students with a more flexible schedule and allows them more personal time, which contributes to their health, happiness and academic success, he says.
When students have control over their schedules, Jeffries says, they are less likely to experience burnout. "I would put a premium on wellness," he says.
5. Consider school spirit: A key sign of a positive medical school learning environment, says Gunderman, is the enthusiasm that students and professors demonstrate. And the best way to judge a school's spirit is through a visit.
"I would look for schools where the students and the faculty seem excited about their work," Gunderman says. "If people speak with enthusiasm and a sense of fulfillment about their school, that's the kind of medical school you want to be at, and if people are down and out, something is amiss."
Last Updated July 24, 2018