CONSIDERING A MEDICAL CAREER?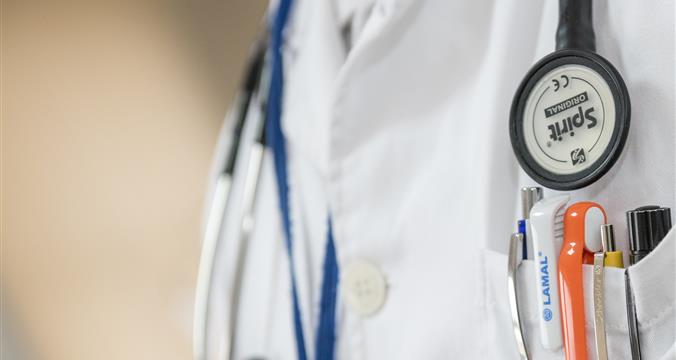 This post was written by our friends at newsweek.com
Choosing your career path is one of the most consequential decisions that you will ever make. It can involve hard work and sacrifice but will ideally lead to a fulfilling professional life with good financial rewards. When asked why they chose to pursue medicine, most responders said that they wanted to make a difference by helping people and positively impacting their lives through health care. If this sounds like something that might appeal to you, read on.
Why go to Medical School?
The United States offers 141 accredited medical schools. Students may opt for their ideal medical school based on their values and criteria. Medical schools offer either the didactic lecture-heavy traditional curriculum or problem-based learning (PBL). Some schools offer more lecture-based classes while others may provide more hands-on classes, all of which gives prospective students options to select the curriculum perfect for them.
Research specialties also vary among different institutions. Students have the option to select an institution based on whether it is an academic research center or a primary care school. If students are keen on research, several schools offer opportunities with affiliated schools of public health, biomedical science or biology, for example.
Coping with the workload of medical school can be daunting. Recognizing this, a number of medical schools offer a unique evaluation system that helps mitigate the pressure. Some schools practice a reshaped grading system, whereby students are graded as either a pass or a fail (traditional grading structures use a letter grading system, such as 'A', 'B' etc.). Students have the choice of pacing themselves based on the examination system the schools provide.
With a number of good medical schools across the states, students have the luxury of being able to be selective when finding schools that provide an environment conducive to their needs. A bigger school in the city may have a larger patient catchment area, meaning students experience more projects and potentially a wider variety of cases, while a smaller school might provide more hands-on opportunities.
Financial aid is available for students to cover a school's tuition and the cost of living. By researching financial assistance and potential scholarships beforehand, students can avoid incurring financial stresses during the course of their studies. Numerous scholarships are available in the field of medicine and students should search for state-sponsored scholarships or hospital grants.
Students seeking to pursue graduate school should look for schools which develop the art and science of research investigation . These schools will place emphasis on the discovery of new knowledge and so students will obtain the skills needed to be an independent researcher in their respective fields.
The Right School for a Nursing Career
The United States expected to be facing a worrying shortage of nurses through to 2025, so demand is high and jobs are plentiful – yet it is extremely important that nurses-to-be are educated and trained in reputable institutions to ensure the highest quality of their service.
Students attending nursing school can either choose to earn a one-year diploma in licensed practical nursing (LPN), licensed vocational nursing (LVN) or a two-year Associate Degree in Nursing (ADN) qualification, which will allow them to become a registered nurse (RN). To ensure that the qualifications obtained are credible, it is best to choose a nursing school that has been accredited by the National League for Accreditation Commission (NLNAC) or the Commission on Collegiate Nursing Education (CCNE).
Most nursing schools will offer clinical rotations for students to gain field experience. It is important to choose a nursing school that offers enough clinical rotation time for you to gain experience. Besides that, the rotation should also cover a wide variety of departments as nurses must learn to adapt to the different needs of different patients.
Masters Degree in Nursing (MDN) offers nurses the opportunity to move within the profession. MDN generally takes 24 months to complete and the majority of the program requires students to complete a project or dissertation. Besides the general Masters of Science in Nursing, nursing schools typically offer specializations for those with more specific interests. Psychiatry, pediatric endocrinology and orthopedics are just some of the areas that a prospective nursing student can focus on.
Nurses must be able to react quickly to any number of life-and-death scenarios, which is why the best nursing schools are equipped with state-of-the-art simulation laboratories that replicate real-life conditions. Using high-tech equipment like a programmable mannequin, the nurses are able to experience the closest thing to a real situation in order to prepare them for the actual world.
Even if you cannot physically attend class, distance should not be a problem for determined nurses-to-be as some schools offer distance learning programs. This is ideal for working individuals as you will be able to access course material online at any time, and basic scientific components for experiments can also be shipped directly to your home.
Serving others as a physician or a nurse is a noble and challenging way to invest your intellect, skills, and passion, in a demanding and rewarding profession.
Last Updated November 22, 2018