Can Lawyers Be Creative?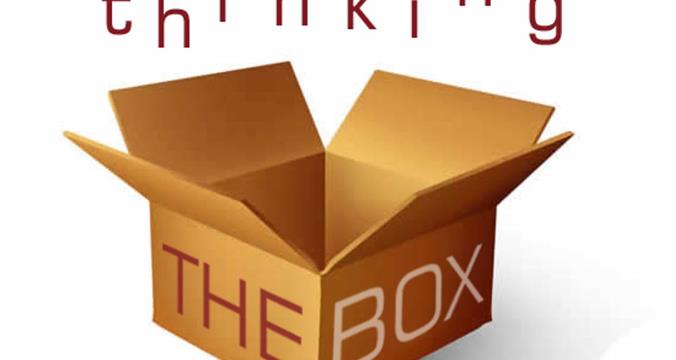 This post was written by our friends at feedproxy.google.com
If there's one profession that stifles creativity, it's the legal profession. Just picture a bunch of lawyers. Does the word "creative" come to mind? What about a legal pleading? Most of the time, when see a pleading and someone has tried to get creative with it, it's a bad thing. How about hearing from the judge, "Well, that certainly is creative, counselor." That's also usually a bad thing. We are taught to not be creative. Try writing a legal memo not using IRAC. Try even the simplest and most straightforward formatting change of putting citations in the footnotes because it makes the already dense text easier to read. It won't end well.
But can lawyers be creative, and should lawyers be creative?
Why It's Important To Develop Creativity
I do a lot of work with the brain, whether it's studying the neurological effects of brain-injured clients, or the psychological effects when I'm working on a closing argument. The fact is that creativity is crucial to the development of analytical abilities that we spend so much time focusing on. Working on one and not the other is like buying a really expensive sports coat, but ignoring the fact that you are wearing Crocs.
Creativity is linked to memory. The book Moonwalking with Einstein (affiliate link) is a book about the techniques used by mental athletes in memory competitions. If you are like me, you did not know there are such things as memory competitions, but it's not as lame as it sounds. The author, Joshua Foer, went to a memory competition where one contestant memorized over 1,500 digits of a number. The ability to memorize vast amounts of information was a learned skill. So, Foer spent time learning how to master those techniques and then wrote a book about it. In the book, he states:
In fact, learning, memory, and creativity are the same fundamental process directed with a different focus," says [author and educational consultant Tony] Buzan. "The art and science of memory is about developing the capacity to quickly create images chat link disparate ideas. Creativity is the ability to form similar connections between disparate images and to create something new and hurl it into the future so it becomes a poem, or a building, or a dance, or a novel. Creativity is, in a sense, future memory." If the essence of creativity is linking disparate facts and ideas, then the more facility you have making associations, and the more facts and ideas you have at your disposal, the better you'll be at coming up with new ideas.
Developing the creativity part of your brain versus the analytical part is not a zero-sum game. When you develop one part, the other part gets developed as well. For example, studies have been done comparing groups' abilities to memorize phone numbers, where one group has developed something creative and the other has not. The creative group has better memory without sitting down and practicing memory building techniques. Building creativity also builds the analytical part of your brain and vice versa.
I first heard about the link between memory and creativity from a lawyer who was using the techniques in Moonwalking with Einstein to memorize the California Evidence Code. Imagine what a tremendous advantage you would have being able to cite cases, statutes, or other authorities from memory or the ability to memorize code sections.
How To Tie It Together
This past week, I was able to attend Adobe's Creativity Conference. Most of you recognize Adobe as the company that makes Adobe Acrobat or Adobe Photoshop. They also make video editing software, sound editing software, and website software. They have an annual conference, called Adobe Max, to promote creativity, featuring inspirational speakers from war photographers to sculptors to Quentin Tarantino, all discussing how they've incorporated creativity in what they do to stand out and communicate better with the world.
So what does that have to do with being a lawyer? Lawyers are communicators. Whether it is in a brief or on our feet in front of a judge or jury or board of directors, we advocate a position and we try to sell it to our audience, usually competing against someone else with a different story. The educational breakout session for marketers on how to create better infographics taught me how to prepare better charts and graphics for trial by incorporating different elements of visual communication to convey more information in a more memorable way. I left the session on crafting a story and spent the weekend putting in tweaks to an opening statement I was working on to get it to evoke more emotion and resonate better with the audience.
I left the session on creating documentaries with a better understanding on how to prepare settlement videos to send to insurance companies. I left the session on video editing techniques (taught by one of the people who worked on the Deadpool movie) with better technical knowledge on how to use the video editing software that I use to make demonstrative evidence summaries, such as animated video timelines, for trial.

We are a visual society. Incorporating more visual styles into the way we communicate can make us better communicators with society. Spend some time learning how to be more creative, but in a good way, not a using-purple-Papyrus-font-in-your-pleadings way. Develop your creative side and see what a positive effect it has on your ability to lawyer.
Last Updated November 22, 2018