How to Apply for FAFSA: Fill Out the FAFSA Right or Pay the Price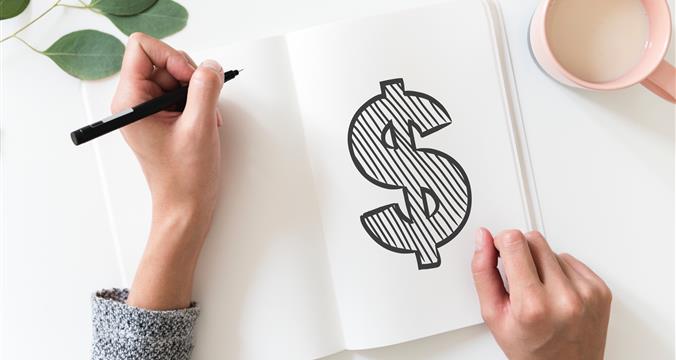 How to Apply for FAFSA: Fill Out the FAFSA Right or Pay the Price
We'll get straight to the point. ALL applicants should apply for the FAFSA (it stands for Free Application For Student Aid, if you were wondering) regardless of if you believe you qualify for student financial aid, grants, or scholarships. 
Filling out a FAFSA is essential for a few reasons:
      1) To be eligible for student financial aid based on need or merit.
      2) To qualify for low-interest or forgivable loans.
      3) To demonstrate genuine interest and better your chance of acceptance.
In 2016, NerdWallet reported that 1.4 million high school graduates in the class of 2014 either failed to fill out a FAFSA form or submitted a form that was inaccurate or incomplete. Because of this, $2.7 billion (or $1,861 per student) in free student financial aid was left unclaimed. 
Uhhh… that's a lot of money, you guys.
Here's the thing: We know that an hour or so spent doing paperwork is no one's idea of a rockin' time, but it's definitely worth $1,861… especially now that last year's tax data can be imported using the IRS Data Retrieval Tool, making it much easier to complete. 
If the mere mention of tax data and the IRS has you feeling dead behind the eyes, keep reading. We can't promise to make the process of filling out the FAFSA any more entertaining, but we can certainly help you do it correctly. 
So set aside some time, pick up your favorite snack, and let's get this whole FAFSA thing over with.


Here are the FAFSA Requirements:
     - Your Social Security Number (or your parents if you are a dependent student)
     - Your Alien Registration Number (if you are not a U.S. citizen)
     - Your driver's license number (if you have one)
     - Your federal income tax returns (just in case you can't import your data)
     - Bank statements and records of investments (if applicable)
     - Records of untaxed income (if applicable)


How to Fill Out the FAFSA
Get your FSA ID to sign electronically.
If you've never filled out a FAFSA application before, you'll need to create an FSA ID first. If you are applying as a dependent, your parents will also need to create an ID in order to sign in to your FAFSA form online.
Tip: Keep a record of your username and password. You'll thank yourself later when it comes time to renew. 
Login and get down to business.
Let the fun begin! Enter your FSA ID, click next, and select the form for the time period you will be attending school. 
(Pssst — If you are renewing, your information from the previous year will be saved. Yippee! But before you move on, give your info a quick review before submitting.)
In the student demographics section, you will need to provide your name, social security number, and other personal info. That's it! (Unless you're a dependent. More on that in a second.)
Next, you will be asked to provide the information of the schools you are applying to. Any school you list will automatically receive your FAFSA results in order to determine your federal aid eligibility. You can enter up to 10 schools using the FAFSA school codes. If you don't have 10, that's okay. You can always add more later. 
Tip: For federal aid, the order you list the schools doesn't matter. However, to be considered for state student aid, it may be best to list in-state schools first. Before submitting, be sure to check the requirements in your home state.
In order to determine if you are applying as an independent or dependent student, you will be asked a series of questions. If you are found to be a dependent student, you will need to report your parents' information in the Parental Demographics Section (see above). 
Tip: It may be easiest to know your status before beginning your form… find out here.
Now, on to the part we know you've been dreading... the section regarding your financial information. Make things easier on yourself by using the IRS Data Retrieving Tool which allows you to import your IRS Tax Data directly to your FAFSA. 
If, for some reason, you are unable to use this feature, importing your tax forms and investing information can be tedious. Take a deep breath and keep your eye on the prize! You're almost done.
Once all your demographic and tax information is saved, all there is left to do is sign and submit. Woo hoo!
Dependents: Don't forget that your parents must also sign!


What happens next?
The moment you've been waiting for… *drum roll please*
Once you submit your completed FAFSA, you will receive your Estimated Family Contribution (EFC). This is the amount the form's algorithm believes you can afford to pay per year for school. 
Warning: The EFC is often higher than people expect. Don't freak out! This number doesn't take into account many other important factors that come into play when determining student financial aid eligibility.
Anywhere from three days to three weeks after you submit your FAFSA, you will receive a Student Aid Report (SAR) in the mail. This form will not tell you your eligibility for aid but it does provide a summary of the information you provided on your FAFSA form. Ensure all the information is correct (if not, update it here) and then wait to hear from your chosen schools.
Once your FAFSA form is submitted, your results are sent to the state and the schools listed on your form where your state and federal school aid eligibility will be determined. Federal aid eligibility is based on a several factors: your EFC, enrollment status, year in school, and the cost of attendance.
Tip: Many schools use FAFSA results to determine eligibility for other financial aid programs. However, it is still a good idea to contact the financial aid office to confirm that you don't have to fill out any additional forms to be eligible.