Applicant-Initiated Interviews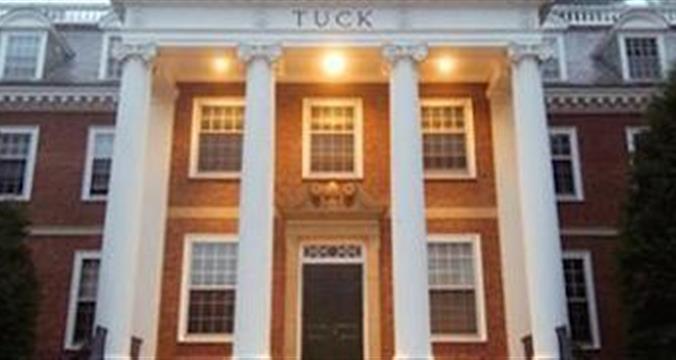 This post was written by our friends at tuck.dartmouth.edu
What are applicant-initiated interviews and why does Tuck offer them? Tuck is unique in that we offer all applicants the opportunity to interview on-campus, in Hanover. We want to get to know you fully and give as many people as possible the chance to shine!

Further, this is an amazing opportunity for you to experience what makes Tuck distinctive. When you come for an interview, you will also attend a class (depending on availability), have lunch and take a tour with Tuck students, and attend a Q&A session with an Admissions Officer. The visit provides a full sense of the school and thus helps applicants understand why Tuck is right for them (which they can then articulate in their essay!).

Interviews are scheduled online on a first-come, first-served basis so please register for an interview as soon as you decide to apply. Interviews begin September 11. Please note that your interview must be completed by the published "Applicant-Initiated Interview Complete" deadline for the round in which you are applying.

If you are not able to get to Hanover by the published deadline, the admissions committee may invite you to interview after reviewing your application. We understand that distance and extenuating circumstances might prevent some applicants from making the trip. Though we won't hold it against you, please explain your reasons for not coming to campus in the application. Invitational interviews are conducted either on campus, with a traveling Admissions Officer, or via Skype.

Be aware that interview slots tend to fill up quickly. Don't wait too long to register for an interview and miss out on the only way to guarantee face-to-face time with an admissions representative.

For some tips on interviewing at Tuck, check out this Tuck 360 post on "Interviewing Do's and Don'ts" from Senior Associate Director Pat Harrison.

We hope to see you in Hanover soon!
Last Updated November 22, 2018