Addressing Tricky Situations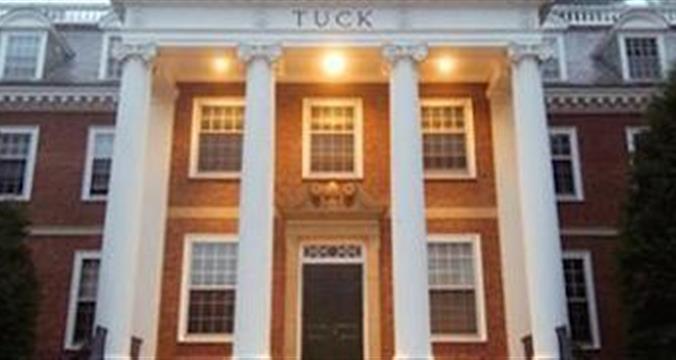 This post was written by our friends at tuck.dartmouth.edu
Let's talk optional essay. This isn't really an essay, but it is very optional. Don't feel like you have to fill the space, just because we've offered it. The optional essay is, however, an opportunity for you to tell us anything else you think we need to know . . . especially the tricky items you'd rather avoid. You might be able to ignore them but the admissions committee cannot.
Furthermore, we can only evaluate your application based on the information you give us. Brief and to the point phrases may give us the basics of a situation, but fail to fully explain what's going on. When that happens, you're raising questions in the readers' minds. If you leave it to your reader to guess the answer, you're opening yourself up to misinterpretation and mistakes. Your job as an applicant is to be upfront; answer those questions before they ever become an issue.
Gap in Employment
The gap itself isn't necessarily troubling. The bigger problem would be not addressing what you did during that period of unemployment. In this type of situation, we don't know if the applicant is doing something amazing or if they are sitting on the couch binge watching Netflix. Moral of the story: never make us guess about anything, because we may guess wrong.

Recommender Choice
Many people are hesitant to ask their current supervisor for a letter of recommendation because they fear it might jeopardize their employment. This isn't a big problem if you tell us that's the reason, but if you don't explain it, we are left with the equally realistic assumption that you don't have a good working relationship with your supervisor.
Major Career Changes

Things that might seem obvious to you are not necessarily obvious to us. Because you've probably been thinking about this switch for a long time, the reasons for the change may seem clear to you, but if you don't explain them to us, we're left guessing. Remember, we don't know you beyond what you tell us.
Academic Stumbles
Often we'll see resumes that highlight an applicant's GPA in their major or for their last two years at school. OK, we understand why you'd want to highlight the areas you did better in, but that doesn't mean we aren't going to look at everything. Acknowledge your academic flaws, whether it was one course or a whole semester. Give us an understanding of the situation (is there a specific reason for the poor performance you can point to?), what you learned from it and, most importantly, why this is an anomaly and not a reflection of the student you will be at Tuck.

Final suggestion: After you think your application is ready to go, have someone who doesn't know you very well read it to see if any lingering questions remain – to make sure you have connected all of the dots. If you haven't addressed those questions, make sure you do. If that information won't reasonably fit somewhere in the application, use the optional essay to explain. We are kind people and want to see all of you succeed, so please help us help you by providing all of the information we need to make the best case for your admission.
Good luck to all those Early Action applicants getting ready to hit submit! Tuck's Early Action deadline is tomorrow, October 7, 2015. Next application deadline: November 4, 2015. 
 
PHOTO: Laura Welch T'14
Last Updated November 22, 2018