6 MBA students share their top tips for making the most of business school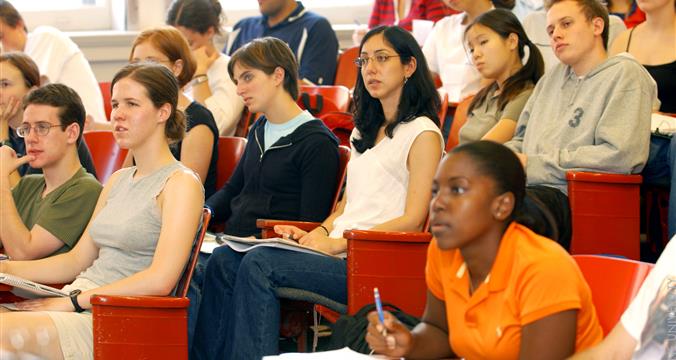 This post was written by our friends at businessinsider.com
Going to a new school is intimidating, no matter what kind of school it is. So, before you head off to earn that MBA, consider these tips from students who have been in your shoes: 
1. Take the "three pillar" approach 
     It is really difficult to balance school, a social life, and work all at once, and when students try, they often focus their attention on these things pretty unequally. So, keep in mind that in order to succeed in and out of business school, you must build up all three of these pillars.
2. Prioritize with the understanding that it's impossible o give everything your best effort 
     This is pretty straight forward-- you cannot do it all. Find a path that will work best for you and follow it, everything else will fall into place, or can wait until you have more time/attention for it! Just find what is most important for you and go from there. 
3. Give yourself a break 
     While this seems pretty common sense, it is really easy to let yourself get bogged down with school work or social/professional obligations. But in the midst of all of that, don't forget to leave yourself a little time to relax and get your mind off of things! It doesn't need to be a long time, but finding time for you is very important! 
4. Build relationships
    The expression "it is not just what you know, but who you know" is definitely true for the business world. Networking and building relationships with your professors and peers can help shape the future of your career, before you even graduate! 
5. Don't be afraid to ask for help and give as much as you can '     
     One of the wonderful things about business school is that there is such a diverse group of people all in one place! Your peers will come from all over, with all different kinds of skill sets and experiences. Don't be afraid to use that to your advantage--get to know your peers, ask them about their professional experiences, and learn from their mistakes and successes! But, try to give as much as you take, everyone can learn from each other. 
6. Add value to your classmates' learning experience 
      Don't be that student that memorizes the textbook and repeats it in class in hopes of getting the professors attention. Instead, try adding your true opinions and conclusions. This will give your peers an opportunity to learn from a potentially different perspective! 
As we rapidly approach the start of a new term, sharpen your pencils and keep these tips in mind. Should you have any questions, please feel free to reach out to our experts here at admit.me. To see the original article, click the "read more" button below to be redirected to the Business Insider webpage! 
Last Updated July 24, 2018