5 Med School Pitfalls to Avoid in the First Year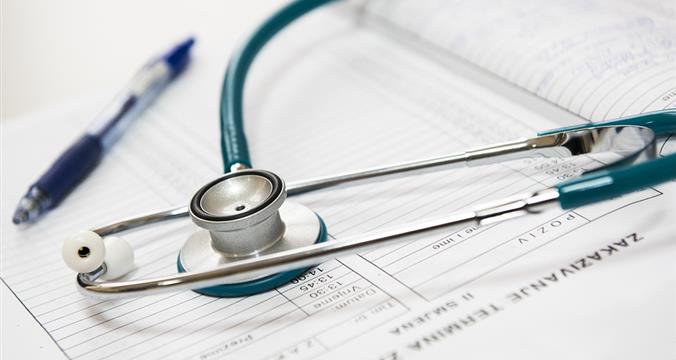 This post was written by our friends at uloop.com
You've been preparing for medical school for a long time, but what do you do now that you've actually gotten in? Making mistakes is a given for anyone starting something new, but you want to make your first year at medical school the best and most worthwhile experience you can imagine.
You want to impress your peers, your lecturers, and especially yourself in how well you're adjusting to your new medical school life. Common mistakes happen, but knowing about some first-year medical school pitfalls can really help you prevent them from happening.
Here are five first-year medical school pitfalls to avoid:
1. Isolating yourself
It is no surprise that your medical career and schooling will be largely about you. Your success will come from your hard work and dedication to the field. It will be easy to allow yourself to isolate from others; however, this isn't a good idea.
Becoming disconnected can lead to poor mental health with no support system to help you through the rough time that is medical school. It is also advisable to look for an older student to help you through your journey. Some programs will set you up with a buddy automatically and it is in your best interest to get as much information from them as possible. They'll be instrumental to making sure you know you aren't the only one going through a tough time.

2. Letting medical school consume your life
It is also easy to be completely consumed by medical school. Granted, it will be a massive part of your life and identity for a long while, but it doesn't mean you must forget about everything and everyone else.
You should allow yourself to do things you enjoyed before medical school. These things could be hobbies, a TV show, or just hanging out with friends on the weekend. Maintaining a work-life balance is essential to preventing burnout early on and even later on.
Be sure to foster a life outside of medical school; you'll be surprised at the amount of positive impact it can have on your life inside medical school.
3. Comparing yourself to peers
Getting into medical school is tough, so firstly, congratulations! However, this also means that the people you'll be surrounded by will be equally as intelligent and hardworking. A lot of students even experience "imposter syndrome" which is feeling like you don't belong or were admitted by mistake. Don't be fooled, you definitely belong.
Many students in medical school are also very Type A in personality, which means they're prone to competition. They may inflate their grades and success to appear better. Remember, your success isn't defined by their success. You're already in medical school — you're already a success!
4. Losing motivation
Starting medical school will provide you with more studying than you probably thought possible. There are so many things to do, where do you start? Often, it is easy to get lost in the stacks of papers and books. The names of diseases begin to blur together and you start wondering what you're really doing this all for. The memorization is taking its toll on you.
Of course, you're no stranger to working hard and you must remember your primary reason for going to medical school. You probably want to help people, real people, who have lives and families. A disease is never just a page in a book, it is someone's life. Remind yourself how much you've done to get to this point and what the ultimate goal is.
5. Failing to organize your studies
If you're in medical school, you must have excelled in your undergraduate. However, whatever studying technique you used previously may not be the best technique for medical school. For some, you got by day by day. Your studying may have happened, but happened spontaneously and less frequently.
This won't fly in medical school. You'll need to develop some sort of organization for your studying process and learn to stick to it. Talk to previous students about how they've studied, but remember to take each piece of advice with a grain of salt. Not every study technique will work for everyone, but you will eventually find one that works for you.
Don't expect your first year to go perfectly. Inevitably, your first year of medical school will have many highs and lows. All in all, don't forget that you were a person before medical school and you will be one after medical school as well. You don't have to sacrifice all of yourself just to succeed. Your mental health and happiness is just as important as acing those exams or impressing the people around you.
Concentrate on making yourself better one day at a time, and you'll be sure to see the results you want by the end of your first year and for many years after that.
Last Updated November 22, 2018