4 Ways Students Can Prepare for a Valuable PreACT Experience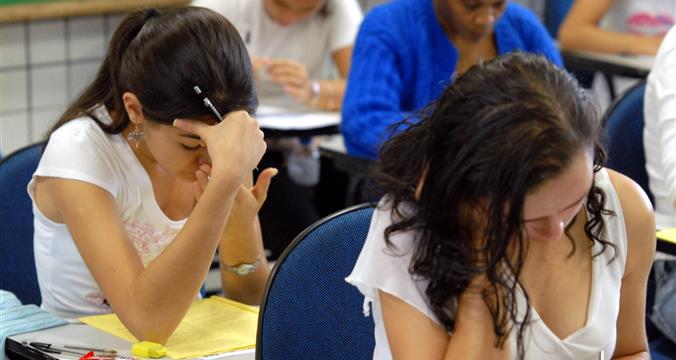 This post was written by our friends at usnews.com
For the first time ever, the preACT will be made available to sophomore high school students. This is a wonderful opportunity for college-bond students to try out the ACT before having to take the real one. Here are 4 tips on how to make the most out of that practice round: 
     1. Know the preACT's availability 
          The test will be available beginning in September and testing will end June 1st. Beyond that, individual high schools and districts--rather than testing centers or companies, will administer the preACT. The best way to find out which date(s) are available to you is to just talk to your guidance counselor. Keep in mind, the earlier you take the preACT, the more time you'll have to prepare for the real thing! 
     2. Familiarize yourself with the format of the test 
          As with any test you take, it is important to know the format of the exam so you can prepare yourself based on your strengths and weaknesses. The preACT is a brand new test-- it is not a revision of the regular ACT or any pre-existing standardized test, so knowing the format is extremely important--it will help you feel more prepared when the time comes to sit down and take it! Although there are not preACT-specific prep materials out yet, using ACT prep resources should point you in the right direction. 
     3. Take a balanced approach 
          One thing so many students struggle with is knowing how long/how far in advance to start preparing for a test. Unfortunately, there is no single correct answer, it is simply whatever works best for you, as an individual. However, it is always recommended that students start studying early, and study just a little bit at a time. 
     4. Results may vary
          It is important to remember that this is a brand new test. Although the preACT is meant to help prepare students for the real test, it is not yet determined that students who do well on the preACT will also do well on the full ACT. That being said, don't get too focused on your preACT score just yet--if you do well, don't convince yourself that studying for the ACT is unimportant for you, but if you do poorly, don't assume that you're doomed for the real ACT. 
Although the idea of a preACT may seem a bit scary, this is a useful tool that could really benefit college-bound students. For more information on the preACT, and tips on how to make the most out of your experience, click the "read more" button below. Let us know what you think of the preACT, and feel free to ask some questions! 
Last Updated November 22, 2018