10 Most Underrated Law Schools in America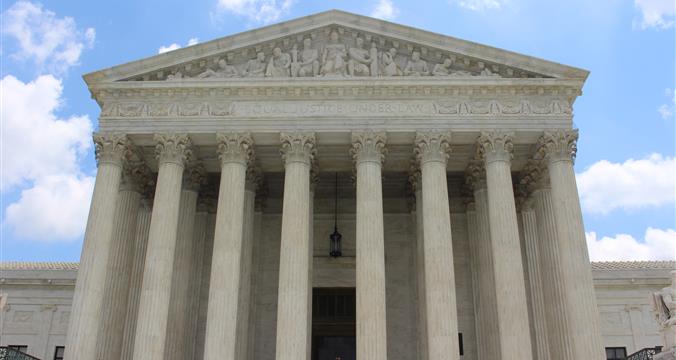 This post was written by our friends at americanlawyer.com
For those of you who've accused me of being an Ivory Tower snob about law schools (and probably everything else), I'm eating crow, acknowledging the new political order and making amends to Red State constituents.
This time, I'm not writing about those snooty T-14 law schools. Instead, I'm focusing on the forgotten schools: lowered ranked schools that deliver for the consumer.
Here's the news flash: A number of not-so-highly ranked schools managed to get a high percentage (70 percent or more) of their graduates into full-time jobs that require JDs or are JD-advantaged. So take that, you elitists. You don't have to go to a top law school to get a decent job!
Thanks to Daniel Filler, professor of law at Drexel University, we now have a definitive list of law schools based on job placements. ( See his Faculty Lounge blog for complete list.)
And from that list, I've culled the data (I only considered schools ranked No. 50 or worse on U.S. News & World Report) to come up with the 10 most underrated law schools in the land:
Let me repeat: There are three regional schools (Kentucky, Seton Hall and Baylor) that landed in the top 15 for job placement! Kentucky (127 grads), which is nestled between Duke and Cornell for the highest percentage of jobs, benefits from being "dominant in the region," says Filler.
But the school that Filler calls the "unsung hero" is Baylor (108 grads) because Texas is a competitive market filled with law schools. Despite placing 86 percent of its graduates, Baylor is still a very regional school, says Filler, where "96 of [its] grads were employed in Texas, and there wasn't a single other state in which more than one Baylor grad was employed."
A trait often shared by schools that outperformed their ranking is that their placement offices work hard at getting jobs for graduates. "Seton Hall invests a lot of energy and resources into job placement," says Filler. "Kudos to them for doing so." He says that's also true for Drexel, where he teaches, which is second only to Penn for job placements in Pennsylvania. (No. 111 Drexel boasts a 79 percent placement rate, while Penn's is 93 percent.) "What that says is that once you have a good law school in place, you don't need a long history or a massive alumni base to deliver jobs," explains Filler.
Does this mean that the much-touted T-14 schools are overrated and that rankings are meaningless? No.
If you want to make the big bucks of Big Law, the U.S. News' top 15-20 schools are still the gold standard, says Filler. In fact, the further down you go on the rankings, the more remote your chances of getting one of those big law firm jobs. "Anyone who chooses U.S. News' No. 30 over No. 100 because they think it's going pay off for them in Big Law is being a bit unrealistic," he says. "I didn't put those numbers out, but they're pretty stark."
My takeaway from all this? You don't have to go to a top school to be gainfully employed, so long as you're happy with a modest salary. That said, I'd pick a second- or third-tier school very carefully, looking closely at the percentage of graduates in full-time J.D. jobs and doing due diligence on their placement offices.
And if you do go to a regional law school, make sure you're happy about staying local.
That means no complaining about spending the rest of your life in Omaha, Boise or Indianapolis. OK?
Last Updated July 24, 2018