What Law Schools Can Do To Encourage Solo Practices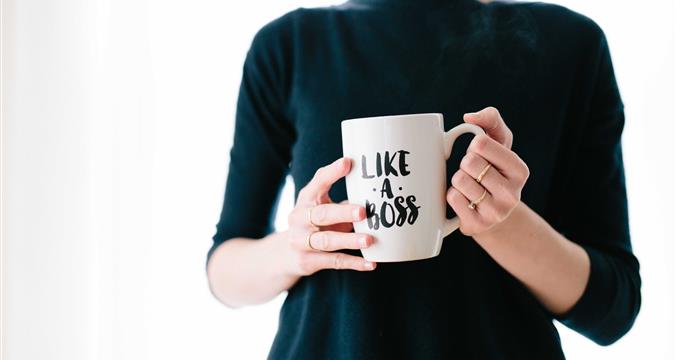 This post was written by our friends at abovethelaw.com
Back when I was in law school, the only time that solo practice was mentioned was during my Professional Responsibility class. There, we watched a short film on the perils of law practice that included a segment featuring a hapless solo practitioner who had missed a deadline for a client's patent filing. Of course, the client's invention was discovered by someone else who went on to make millions, while the inventor was left penniless because, naturally, the solo didn't have malpractice insurance. In the final scene, the camera cut to a close up of the teary-eyed solo expressing regret for being too busy to stay on top of a matter that he wasn't really competent to handle and ruining someone else's life in the process.
After the film concluded, our professor asked whether anyone in our class could see themselves committing the same mistake. When no one responded, the professor told us that we were correct since most of us would be working at Biglaw which would have the kind of support system in place — colleagues to advise us on matters beyond our skills set, as well as secretaries and paralegals to rely on to remind us of deadlines (no practice management tools — this was the stone ages!). By contrast, he continued, solos could not afford any of these amenities and in any event, might not pay for them anyway since solos did not share the "high standards" of Biglaw.
Needless to say, my law school experience was hardly conducive to any student with the intention of starting a law firm down the line. And while today's law professors are more enlightened and likely would not deify large firm attorneys and Biglaw life in the classroom as my professor did back in the day, there's still little mention of solo practice or solo lawyers integrated in the law school curriculum.
To be sure, with the legal job market shrinking each year, law schools by necessity have offered more resources to students who might have no choice but to start a firm. Many law schools offer a semester-long elective on how to start a law firm, while dozens of law school incubator programs — which provide subsidized office space and mentorship in exchange for participating lawyers handling low bono-matters — have cropped up all over the country. Yet these programs merely ghetto-ize solo practice, making the information available to those already inclined to open firms as opposed to introducing all students to the solo option by noting the benefits of solo practice.
So what can law schools do to give students a more favorable view of solo practice? Here's a few ideas:
Law schools could invite solo practitioners to speak on career panels or on atypical solo practice areas — for example, bitcoin or privacy law or securities law — so that students would understand that solos handle more than small general practice matters.
Law schools could assign legal research and writing projects under a variety of different budget scenarios — from the blank check, all out research that a large firm might undertake to the approach that a smaller firm might need to take due to budgetary considerations (OK — maybe cautioning them not to skimp this much ). Students would learn to use cost-effective tools and strategize to get the most bang for the buck. At the end of the day, the results would be comparable and students would lose their exaggerated fear of practicing while resource constrained.
Law schools could make it easier for students to work for solo and small firm practitioners — something that few schools do now. Law schools could also allow students to gain course credit for working at a solo or small firm office, just as some schools grant credit for judicial internships.
Law schools should recruit solo and small firm lawyers to teach substantive courses on a wide variety of topics and encourage them to discuss their experience in the classroom to excite students about the issues that solos handle.
I can't guarantee that any of these proposals would convert a student bent on working at Biglaw into a solo practitioner. But even so, portraying solo and small firm lawyers in a more favorable light than what I saw in law school would prevent lawyers from never considering solo practice as an option at some point in their careers.
Last Updated June 13, 2018