Why A World Class Education Doesn't Have To Break The Bank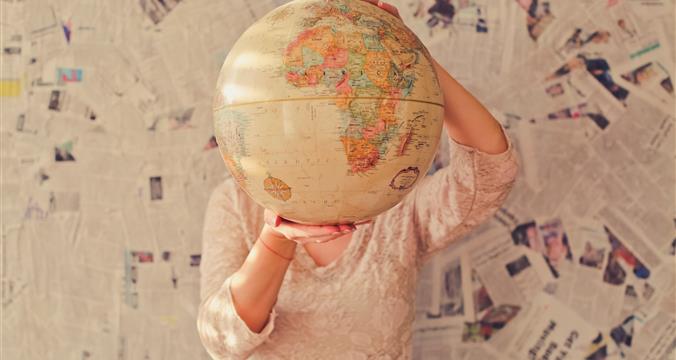 This post was written by our friends at forbes.com
College application season has begun, and November 1 is a deadline for those applying early action to Harvard, Yale, MIT, Princeton, Georgetown and other top schools. While the focus of recent weeks may have been on the SAT scores, transcripts, recommendations and personal essays that will help to secure a place in these prestigious institutions, there is another factor that looms large for the average U.S. household – how to pay for a college education.
The average cost for a year at the top 10 schools in Forbes' ranking of America's Top Colleges is an eye-watering $64,602. Spread over four years and your looking at a quarter of a million dollars for each son or daughter. Though bursting with pride when they gain entry to one of the countries finest universities, your bank balance may think otherwise.
But what is the alternative? Americans are not known for whole-heartedly embracing the idea of studying abroad where the price of higher education is almost uniformly lower. Often, the concept of significant relocation to take up a college place means a move to another state or, at best another time zone rather than another country. But, as costs rise incessantly from year to year in the U.S., how long can this go on?
There are already signs of change. The "Open Doors" report published annually by the Institute of International Education shows that study abroad for academic credit increased 5.2% in 2013/14, to a record 304,467 U.S. students. This is the highest growth in nearly a decade. The U.K. has been one of the primary beneficiaries – last year there were more U.S. students than Indian students starting courses at British universities, according to the Higher Education Statistics Agency.
The U.K. is an obvious choice given its world-class education sector and that its major language is English – albeit a sometimes confusingly different version of it. However the recent decision to leave the European Union means that the country might no longer be the no-brainer option for U.S. students looking for somewhere that is significantly different, while still feeling a bit like home. Until the elusive "Brexit" actually happens or is at least formally agreed upon, then no-one – least of all the Brits themselves – knows what the future for business, politics and education in the U.K. will actually look like and what that will mean for international students.
Given this, another European country has been making some clear and constructive moves towards making its higher education sector more appealing to international students and to Americans in particular. That country is France, the USA's oldest ally and the state that actually helped the U.S. to get going in the first place by keeping the Brits occupied while George Washington did his stuff.
History, prestige and cutting-edge research without breaking the bank for a college education - PSL Research University Paris
History, academic excellence and cutting-edge research without breaking the bank for a college education – PSL Research University Paris (Photo credit PSL)
Christopher Cripps, Director of International Affairs at PSL Research University Paris, believes that more and more U.S. students will consider France as a viable alternative to gain a world-class education at an affordable cost. "Nearly 300,000 international students are studying in France, making the country the number 3 destination worldwide. For the last 20 years the France's higher education sector has been making efforts to become more attractive to students from around the world. And tuition fees are a fraction of those at major U.S. universities."
He also notes that the culture of internships in France is a great way for U.S. students to gain a competitive edge. "Internships in both research laboratories and companies are open to international students, providing excellent hands-on experience and in certain cases resulting in a job offer in France, in the student's home country, or elsewhere."
This new-found international ambition is illustrated by Ecole Polytechnique, one of France's oldest and most prestigious science and technology universities founded back in 1794 when Washington was still U.S. President. Traditionally known for high-quality programs taught in French, the school has recently announced a new bachelor program – the first undergraduate course in its history – to be taught exclusively in English and priced around $16,500 a year. At the same time it has also launched a similarly priced raft of new graduate programs in a wide range of subjects from digital connectivity to energy management to metroeconomcs, again all taught from beginning to end in English.
Patrick Drahi (R), president of French telecom group Altice, shakes hands with Ecole Polytechnique President Jacques Biot. (Photo credit Eric Piermont/AFP/Getty Images)
From this side of the Atlantic that might not at first sight seem a huge deal, but in real terms it's not far from MIT or Stanford deciding to teach several of their flagship programs solely in German or Spanish. And at prices that don't leave the usual gaping hole in the wallet or the family savings account.
And Ecole Polytechnique is just part of the picture. France has been investing heavily in multi-disciplinary universities to rival the U.S. and U.K. universities that dominate World University Rankings. The Université Paris-Saclay is one such example, bringing together 19 higher education institutions to create a new French Silicon Valley on the outskirts of the capital. Set up in 2014 and with its first student intake arriving in 2015, Paris-Saclay attracts almost 15% of the country's scientific research capacity, creating an institution with 70,000 students and 10,500 researchers that can go head to head with global giants like Stanford, Harvard, Cambridge and Oxford in all the significant international rankings. And it's doing it, not by starting from scratch, but by using the resources of well-established bodies such as the HEC Paris business school, Paris-Sud university, Ecole Polytechnique and the Institute of Advanced Scientific Studies.
For Paris-Saclay President, Gilles Bloch, the close proximity to major international companies that include Airbus, GE, Oracle, Renault and Siemens is a key element to creating a high-tech hub. "The interaction between industry and a research-driven university is fundamental to creating a thriving knowledge hub, and the launchpad for the next generation of scientific innovation and tech startups."
Last Updated June 13, 2018