Time To Pay Back Those Student Loans? Here's How To Find Out Who You Owe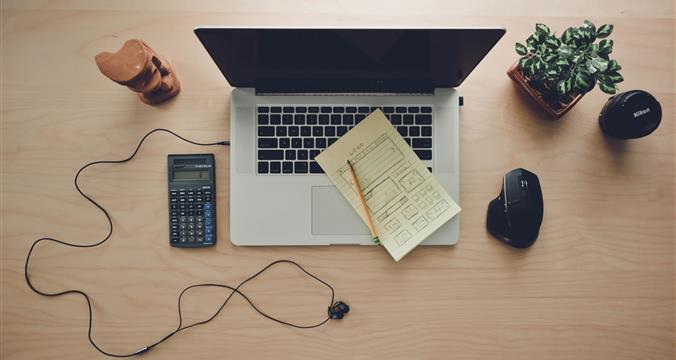 This post was written by our friends at forbes.com
It's pretty hard to say anything positive about student loans. But for federal loan borrowers, there is usually one nice benefit: the six-month grace period. Unfortunately, that grace period is about to be up for 2016 grads.
It's important to start making payments as soon as they come due; missing payments means you getting hit with penalties and damaging your credit. But what if you're not sure who you actually owe?
You might have several loans from different lenders. Not to mention, you don't necessarily send payments to the same company that lent you the money – your lender and student loan servicer aren't always one in the same.
So if you aren't sure who the rightful recipient of your student loan payments is, here's how to find out.
What Is A Student Loan Servicer?
Student loan servicers act as middlemen between you, the borrower, and the lender(s) that disbursed your loans. Servicers work with borrowers to manage their repayment. If you want to apply for deferment or alter your repayment plan, for example, you'll need to discuss it with your loan servicer.
Your lender will assign you a student loan servicer, though your servicer can change over the course of your repayment term. If you have multiple loans, you may be working with multiple loan servicers, too.
How Do I Find My Loan Servicer?
The process of finding your loan servicer depends on whether you have federal or private student loans. If you have both, you'll need to go through both processes.
For federal student loans:
Go online to the National Student Loan Data System
Click on "Financial Aid Review" and accept the terms and conditions
Log in with your FSA ID (if you don't have one, you'll want to create one now)
After you log in, you should see a summary of all your federal loans. Click each loan to find contact info for each lender at the bottom of the page.

For tracking down private student loans, your best bet is to check your credit reports (which you can access for free at annualcreditreport.com). You can also use your most recent loan statements.
Now What?
Knowing who your student loan servicer is, allows you to create an account on their site so you can easily monitor your balance and make payments. After you're registered, you can link your bank account and make direct payments online, which is much easier than mailing a paper check.
Some loan servicers will even give you a .25% interest rate discount in exchange for automatic payments. If you'd rather not make automatic payments, at least sign up for online alerts so you'll get reminders when a payment is due.
What If I Have A Problem With My Loan Servicer?
Student loan servicers aren't always the most customer-friendly businesses, so frustration amongst borrowers is common. If you have an issue with your student loan servicer, such as bad information your loan or fees you disagree with, you can submit a complaint to the Consumer Financial Protection Bureau (CFPB). Here's how:
Contact your loan servicer first. The CFPB wants you to try resolving the issue with your loan servicer before you file a complaint. If you hit a brick wall and can't come to a resolution, that's when you should involve the CFPB.
Gather supporting documents. Help the CFPB understand your side of the issue by including documents such as statement, receipts, letters, and contracts to support your complaint.
Go to ConsumerFinance.gov/complaint. This is the official CFPB website where you can file complaints about a financial product or service.
Choose "student loan" from the list of options. This is one of 10 options you'll find under "choose a product or service to get started."
Select "federal student loan" or "private student loan." This is where you'll tell the CBPB if your servicer is managing a federal or private loan.
Explain what happened. Describe the issue, but leave out any personally identifying details such as your account number or Social Security number. The CFPB will request more details later in the process.
Decide if you want your story in in the CFPB Consumer Complaint Database. The database is public, but it could help another borrower who's experiencing a similar issue.
Provide additional details as instructed. Describe your desired outcome, provide requested personal or product information, and submit your complaint.
Wait up to 15 days for a response. After you submit your complaint, the CFPB will send it, along with your supporting documents, to your loan servicer. Your servicer then has up to 15 days to respond. You'll receive email updates during that waiting period, or you can log into the CFPB website to check on the status of your complaint. If the CFPB decides another government agency can you help you, they'll forward your information to that agency for review.
Read your loan servicer's response. If you get the response you wanted, you're good to go! If you're not happy with the response, you can submit a dispute, and the CFPB will walk you through that process.
Knowing who your loan servicer is can not only help you send loan payments to the right place, but also get loan issues resolved and get help if you run into financial hardship and need to discuss payment options.
Paying off student loan debt is definitely not fun, but it doesn't help to bury your head in the sand. Use these steps to track down your loan servicer and get started on those payments on time.
Last Updated June 13, 2018