Leaders Wanted: Why Self-Awareness is Essential
Posted by Joe El Rady in MBA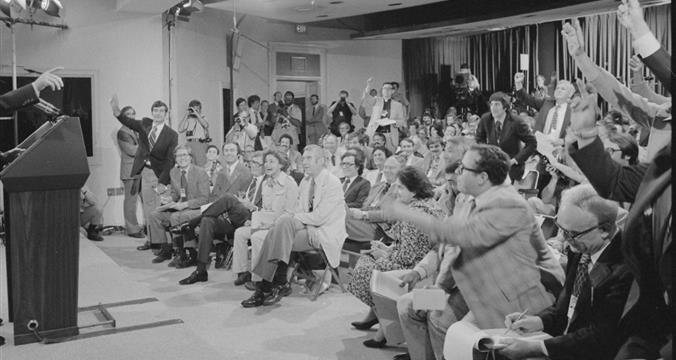 Courage, God's Work, Sacrifice... 
When Apple confirmed the fears of many customers that the iPhone 7 series would not include a 3.5mm headphone jack, Apple's marketing chief Phil Schiller stood on stage and stated:

"The reason to move on: courage."
Schiller's statement fell flat. It sucked the air from the room. It elicited an almost immediate reflexive and collective eye-roll! Schiller's statement not only conflicted with consumer sentiment, but also, and more importantly, lacked self-awareness.

Attend any MBA tour or visit any top MBA program and ask one of the admissions officers to provide you with a list of personal traits they seek in an applicant and you will almost always hear "self-awareness" mentioned on the list. This is not because it's a buzzword or a fad, but because it is actually that important.

Self-awareness (sometimes called self-knowledge or introspection) entails an understanding of your own feelings, habits, needs, desires, and failings.

As Socrates advocated, "know thyself." The more you know about yourself, the better you will understand others and the world around you. The more you know yourself, the more easily you will adapt. The better you know yourself, the more effectively you will express yourself—preventing misunderstandings and misperceptions. Most importantly, the better you know yourself, the better you will understand how others perceive you.

We can all assume Schiller truly meant to communicate Apple's belief in tearing down the old and moving forward. In his defense, it truly does take courage to innovate. However, he failed to sell the audience on any of that during the talk. In fact, he alienated them. These missteps abound in business and politics.

In 2009, the CEO of Goldman Sachs, Lloyd Blankfein, responded to outcry about compensation by stating that Goldman bankers are "doing God's work." I've been an investment banker. Let me tell you, we were not doing God's work—we were thinking about Rolexes and Rolls-Royces.

Again, what Blankfein may have been thinking makes some sense to insiders. True bankers, ones who finance things—help build infrastructure, countries, companies—are helping humanity advance. Had he said that, none of us would have rolled our eyes or called him the "Gold Pope." But due to his lack of self-awareness in that moment, we reacted the way we did.

In another show of a total lack of self-awareness, while running for president Donald Trump faced an interviewer asking about his insult to the family of a slain service member. Trump replied,"I have sacrificed in my life… I have sacrificed by working hard." Again, while those of us in business could argue that he meant business people sacrifice time with family and friends, their bodies, their sleep, their health etc., his lack of self-awareness led him to incongruously compare his sacrifices to that of parents losing their child in service of country. That did not go over well with the public.

MBA programs want to nurture and create future leaders. In each of the above cases, both men tainted their messages and also their reputations. The speaker's lack of self awareness led him to make a statement without considering the perception—a fault that is particularly damaging in leadership positions. Regardless of the statements' intents, true meaning, or even correctness, they have not only elicited mockery, but failed to communicate the speakers' actual intent. Effective leadership requires faith and trust from those being led. For these reasons, self-awareness is an essential trait for a future in business.

August 25, 2017, Joe El Rady