Choosing an MBA Program is easier than choosing a latte.
Posted by Linda El Awar in MBA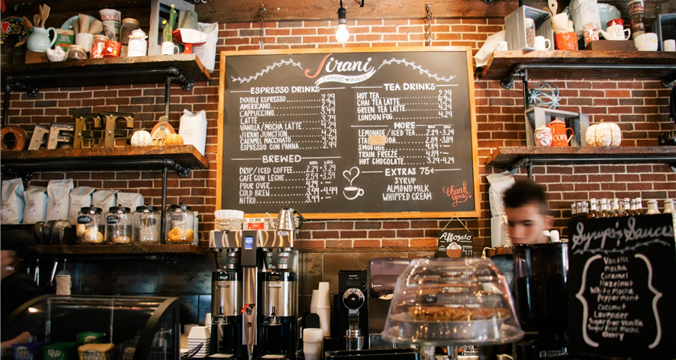 My clients often give me a fearful look when I ask them to get specific about their future plans. They're thinking, "Specific? Future plans? It took me 10 minutes to order a latte, I can't decide what to have for lunch today, but you want me to tell you where I want to be in five to ten years?! "  
It's not that bad! Take a deep breath and think big picture. What do you love? Got it? Now how can you translate that into a career? Some clients tell me they love coaching and after discussions we discover that team management is where they want to be in the future. Others tell me they love creating new things and we find entrepreneurism their best future goal. When you take a step back and think about your passion, it suddenly becomes much easier to see where you want to go. Even if the answer already seems clear, it's important to think ahead instead of going with what everyone else is doing, what seems easiest, or what you think you've decided on. Before you choose which MBA program you want to attend (part-time, full-time, executive, international, etc.) you should really try to understand your goals.

Do you love your current job and company so much that you want to spend your entire career there? If so, part-time is a great option. 


Maybe you're looking to jump into a completely new industry or function and need to build a strong new network and skill set? Then full-time would be more appropriate.


Perhaps you want to become a global leader but don't have much experience (or any) outside your own country. In that case, an international program could help you build connections and offer a more in-depth experience with adapting to new cultures.  

I was lucky enough to earn my undergraduate degree from the University of Michigan and had goals of returning to campus soon after to complete a part-time MBA. I am a die hard Michigan Wolverine fan. As a child, I watched the football games on TV and dreamed of living in Ann Arbor. But after thinking about my own future plans, I realized gaining a strong network from a full time experience at a university I hadn't already attended would be best for what I wanted to do later. In this case, what I thought would make me happy in the short term, wouldn't have been best for my future career. Now I have the benefits of being a Michigan and HBS alum. Try to embrace it with positivity and understand that this is personal process, not one-size fits all!

Understanding where you want to be in the future can help you take the right steps to get there. There are definitely program options that can help you meet your objectives. Hopefully, you can think of what makes you happy now and use it to make decisions that will help you to be most successful in five years, ten years, and beyond.

Last Updated June 13, 2018 Linda El Awar